Homeowner Tips—How to Sell Your Home Quickly
Once you've made the decision to sell your home, it's likely you want to sell it as fast as possible – especially if buying your new home depends on it.
If you're in a rush to sell your home – because of a sale contingency or just because you're ready to start fresh ASAP – Neighborly has simple tips to help you sell fast. Follow these steps to "close in on a closing" soon!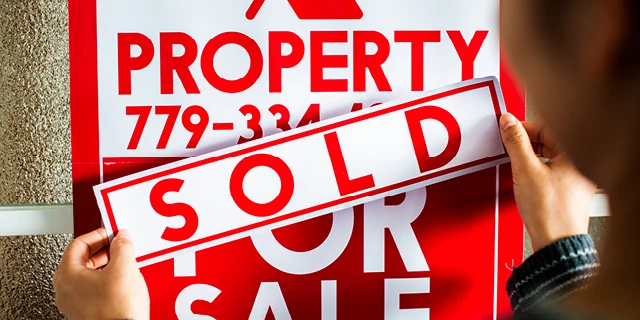 Don't price too high. Sometimes, pricing just below market value can start a bidding war that ends in a sale higher than the listed price.
Choose your realtor wisely. Do some research to find a local agent who knows the market and community intimately – this insider knowledge makes all the difference!
Stage your home. This might include decluttering and even removing overly-personal items like family photos. Staging will allow home buyers to envision themselves in the space more easily.
Stay ready for showings. Keep your phone on and ready to answer your realtor's calls. Be as flexible as you can with showing times. Stay alert, or home buyers will move onto the next one!
Relocate your pets. Pets and evidence of them (food dishes, litter boxes, dander, etc.) can be a turn off to some. Clean your space well and put pets in a comfortable room during showings.
Make your presence known online. Complete an online search of your address to check where you're listed. Ensure your realtor has posted quality photos and illustrative descriptions.
Throw in incentives. This could look like closing cost incentives or something as simple as window coverings. Give buyers a unique reason to choose your home over another contender!
We're rooting for you! With these tips, you'll be out of your current home and into a new one in no time.
Our Neighborly brands are the caretakers of homes. Whatever your need, there's a trusted Neighborly professional to help you get the job done right. Explore our family of brands and enlist a pro today!
Related Content
Boost Curb Appeal: Outdoor Projects to Increase Home Value
Increase Home Value: Room-by-Room Improvements