Increase Home Value: Room-by-Room Improvements
Are you looking to boost the value of your home? We've got good news – doing so doesn't require a total home makeover! You can build significant equity with even the smallest of home improvements, working one room at a time.
Whether you're ready to put your home on the market or you simply want to better enjoy the space you're in, these update ideas are sure to provide a great return on your investment.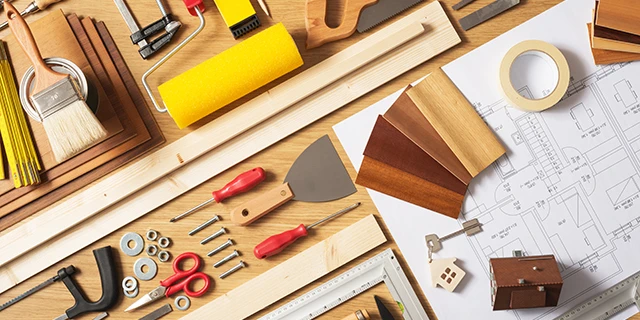 Room-by-Room Improvements
Kitchen – According to Nerd Wallet, your home's value increases by an average of $83 for every $100 spent on a kitchen update. Therefore, it's tough to go wrong in this room!

Smaller update: Paint cabinets. Fresh, lightly-colored cabinets are all the rage these days. Before you begin, consider your wall and countertop colors. This will help inform the best decision for your space. Tip: shades of white will make the space feel brighter! We know some professionals who can help you paint!
Larger update: Install granite/stainless steel appliances. Granite countertops and stainless-steel appliances are a game changer for homebuyers. With these features, you become a real contender in their search! If you can make this investment, you will not be disappointed in the results. Mr. Appliance is your go-to for appliance help!
Bathroom – Like the kitchen, homebuyers often pay special attention to your bathrooms, particularly the master bathroom.

Smaller update: Frame that mirror. Do you still have a large, builder-grade mirror in your bathrooms? Instead of replacing it altogether with a heavy hanging mirror, try placing a frame around your existing mirror. This will help hide any worn edges and give your mirror a fresh, finished look. Mr. Handyman could help build your frame.
Larger update: Upgrade shower. Potential homebuyers have "googly eyes" for fancy showers. Consider building a glass shower enclosure with body jets to turn your bathroom into a home spa. Glass Doctor can help with both bathroom projects!
Bedroom – Your bedroom is the ideal place to kick back and relax after a long day. Make sure it is luxurious and functional for yourself or a potential homebuyer!

Smaller update: Replace brass fan. Do you still have that wobbly old brass fan hanging in your bedroom? This small update changes the entire look of your room, making it feel more expensive and modern.
Larger update: Install track lighting. Track and accent lighting such as pendant style lights is a powerful way to transform your space. Our friends at Mr. Electric can assist with both bedroom projects!
Backyard – Your backyard is your "living room" outdoors, and should be treated with the same care and attention as your entertainment space inside the house!

Smaller update: Freshen landscaping. Flowers, mulch, trees – you name it. These updates will make a lasting difference to homebuyers. The Grounds Guys can help!
Larger update: Install an outdoor kitchen. Why not add a kitchen to your "living room" outdoors? Outdoor kitchens are gorgeous and functional additions to your patio.
Front Yard – Let's talk "curb appeal!" Potential buyers won't get the opportunity to see all these improvements you've made if they're not intrigued at the curb.

Smaller update: Hang window boxes. Looking to add a little color? Frame your windows with beautiful flowers and other plants using window boxes. The professionals at Mr. Handyman can help you create custom ones!
Larger update: Install a new roof. While this is a significant investment, listing "new roof" on your recent updates gives you an advantage among other listed properties.
Whole-House Ideas
Now that you have this list of ideas, you might want a professional to help you take the next step. Our family of trusted home service professionals would love to help you get the job done right! Explore our brands and give one of our professionals a call today.