Spring Decorating Ideas for 2019
On a beautiful spring day, there's no better place to be than enjoying the great outdoors.
When that's not possible, bring a little piece of the outside world inside with spring-themed décor. Be inspired by these spring decorating ideas and enlist a friendly Neighbourly professional if you need a helping hand!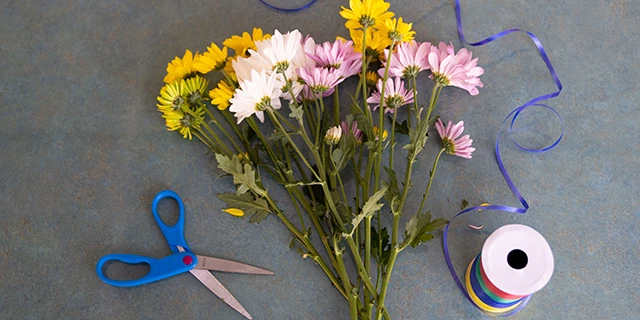 Backyard Beginnings
When decorating your home for spring, the best place to begin is in your own backyard. Step outside – what do you see? Consider how you might incorporate your favorite aspects of nature in your home.
Springtime is full of life. Adorn your home in fresh flowers and greenery, either from the store, a nursery or from your very own backyard. Bring little pieces of the outside world inside – literally!
Birds and butterflies and bunnies, oh my! When you think "springtime," what images come to mind? Consider adding these sweet creatures to your décor.
Great design begins with your colour palette. Channel the light and airy feeling of spring with touches of pastel colours, from placemats and table runners to kitchen mixers and toasters!
Materials like burlap and wicker are indicative of springtime. Spring décor is in details like these!
Do-It-Yourself Décor
Put on your crafting pants! Bring your home to life with these fun do-it-yourself ideas.
Springtime Garland – A garland shouldn't be exclusive to the holiday season. Create a flowery, light-colored garland to add depth to your mantle in springtime.
Easter Egg Vase – You can do just about anything with a clear glass vase! In spring, consider adding pastel-coloured Easter eggs to the brim of the vase for a fun pop of colour.
Jelly Bean Trees – Don't pop them in your belly just yet! If you have some jelly beans, grab your glue gun and stick them to the tips of decorative branches or skinny twigs from the backyard.
Welcoming Wreath – Your front door is the entrance to your home. Make a statement! Try a traditional wreath, a hanging watering can, or upside-down tulips in the shape of a carrot!
Help for the Home
Springtime décor is nothing without a well-maintained home to display it. Use this season as an excuse to check these home maintenance items off your to-do list.
Ready to spruce up your home for spring? Your local Neighbourly professionals are excited to help bring your spring decorating ideas to life. Call Neighbourly at 855-217-8437 or visit our home page to connect with a local pro.
Related Content
Home Staging Tips to Get It Sold
Decorate Your Front Porch to Add Character to Your Home