Living Green Without Breaking the Bank
What does "living green" mean to you? Chances are it means something different to your best friend, your mom, or the family next door.
For example, your neighbour might have a full-on composting system in the backyard, while recycling your plastic water bottle after lunch was a "win" in your book – and that's OK!
Whether you're new to the "green" lifestyle or someone seeking more tools for your environmental toolbox, this resource is for you. Choose a tip or two and make a small change for the good of the world (and your wallet!) today.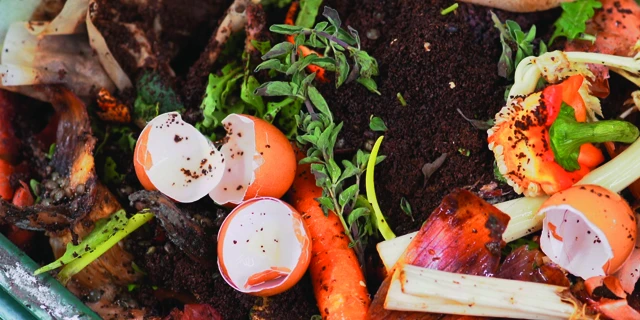 Quick Wins
Like anything else, small, manageable adjustments in your routine create healthy habits and in turn, more lasting change. Here are a few things you can do today to be more environmentally conscious in your everyday life.
Reduce, reuse, recycle – you know this one! Recycle that plastic bottle after lunch. Reuse your fork from lunch for your afternoon snack. Reduce waste tomorrow by packing whole foods in reusable containers. Keep this catchy phrase top of mind.
At home, turn off the lights, electronics, and fans whenever you leave a room. Your energy bill will thank you!
When possible, avoid using paper plates and other paper products – especially when you've got beautiful, reusable dishes to use in your cupboards when you're at home.
Ditch plastic water bottles and invest in a cool, reusable one. Many bottles these days have insulation technology to keep your bottle cold all day long. (Plastic can't do that!)
Bring a reusable bag to the grocery store – sometimes, you'll even get a discount for doing so.
Gradual Adjustments
These items require a little more time and effort but are well worth the investment.
Make your own, better-for-you cleaning supplies.
Let your dryer rest and hang clothes on a clothesline in summer. This is a fun way to get the kids involved, too!
Swap existing light bulbs with energy-efficient options, like LED bulbs.
Buy clothing from sustainable sources.
Cut down on meat consumption by incorporating one more meat-free meal per week.
Unplug your appliances when not in use. Plus, discover the most power-hungry appliances in your home.
Invest in a programmable thermostat to save energy when no one's home.
Regularly change your air filters to ensure your HVAC system runs efficiently.
Ready, set, save the world! With these small, manageable adjustments, you'll be doing your part and saving money in the process.
Neighbourly is your one-stop-shop for any of your home service needs. Explore our family of trusted home service brands on our homepage and enlist a local pro today.