Shipping Container Home Design
Building with bricks is so overrated!
If you're looking for a home that's unique, cost-effective, and eco-friendly, shipping container home design might be perfect for you. Learn more about this hot new trend.
Architecture meets upcycling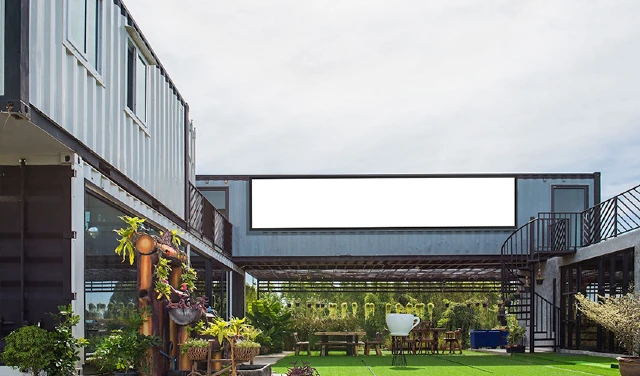 Shipping containers are for shipping and shipping only… right? Not anymore.
Many are turning to this unlikely material to serve as the structure of their home, with a little TLC of course! Shipping container home design offers a variety of unique benefits, including:
A generally-lower price point
Fast construction time
Eco-friendly and durable
Portable, off-site construction
Modern and unique
Not ready to jump on this trend for your home? You don't have to confine shipping container design to your home. This trend can also apply to guest houses, pool houses, man caves, urban farms, and nature getaways, too! Let your imagination run wild.
Container considerations
What do you want your shipping container structure to look like? Will you keep it looking industrial, or will you redecorate the exterior to make it look more traditional? (A coat of paint can do wonders!) Will you stack shipping containers, or place them side-by-side? Will you use a single container as a "tiny home," or will you connect them? Your desired outcome can be as unique as the material itself.
Ready to get started? As with any home building project, it's important to consider fundamentals like:
Foundation
Insulation
HVAC
Plumbing
Water
Electricity
Call on the pros
Our family of home service brands would love to assist with your shipping container project and tackling those important fundamentals. Here are just a few of the ways we can help.
Visit our home page to explore our brands and schedule service for your shipping container home.
Related Content:
Benefits of Smart Home Security Systems