Renovations and Maintenance That Will Increase Your Rental Property Value
If you're fortunate enough to own both a residential home and a property you rent out to others you understand how renovations and maintenance can impact the value of your properties. But while both types of property need regular maintenance and renovation, there are many differences between what renovations will increase a rental property's value and those on your personal wish list for your home.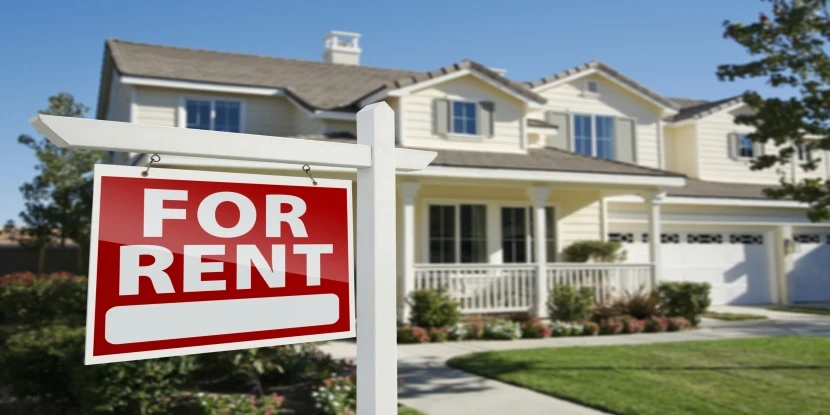 Although there are many renovations, upgrades and maintenance projects that will increase your rental property value, one mistake to avoid is trying to turn your rental property into your own personal dream home. While many upgrades and trends might appeal to you, in many cases, the money spent on these upgrades won't be reflected in the form of increased property value.
Unlike a personal residence, a profitable rental property should be maintained and renovated based on what tenants and/or a future rental property owner might want. This is a very different set of criteria than that used by most homeowners, which can make it hard to know which renovations you should focus on. For that reason, we've put together some of the top renovations that experts say will boost your rental property values – without breaking your bank account.
Create Another Bedroom
One of the fastest ways to boost your rental property's value is to add another bedroom. It sounds expensive, but it may not be. Many rental homes have a "bonus room" that isn't considered a bedroom simply because it doesn't have a closet. Or, if your rental property has an especially large bedroom, consider dividing it into two smaller ones.
Adding a closet or dividing wall are simple renovations that can be completed quickly, especially if you hire professionals like those at Mr. Handyman. And you'll likely recoup the cost right away. In most places, there is a big difference between owning a two-bedroom rental and a three-bedroom rental. This is true for both rental rates and resale value.
Boost Curb Appeal
The impact of curb appeal on a rental property simply can't be overstated. In many ways, your property's value depends on making a good first impression. But the good news is that you just need a few simple updates to greatly boost that curb appeal.
For example, a clean and tidy exterior is important to attract both tenants and future buyers. Start by updating your rental property's entryway with a new door or new paint color. Then repaint any exterior trim and walls that may be showing signs of wear. If you have vinyl siding, consider having it professionally cleaned. Make sure your property's mailbox is attractive and correctly mounted and consider adding some attractive house numbers that are visible, if you don't already have them.
The ideal landscaping for a rental property is both neatly maintained and easy to keep that way. A green lawn, some flower beds with fresh mulch, and neatly trimmed bushes is all you need for an instant upgrade. Check out this link for more ideas to boost your rental property's curb appeal.
Related Topic: Landscaping Mistakes and How to Avoid Them
Regular Maintenance's Effect on Value
While you are planning your renovations, don't forget to make regular maintenance a priority as well. Proactive rental property maintenance helps to boost your property's value by slowing the effects of depreciation and wear and tear. It can also save you money by reducing replacement and repair costs on everything from the roof to the appliances.
As a rental property owner, the last thing you want is a call saying, "the dishwasher, refrigerator or stove is not working." If you keep all your rental property appliances is good working order it will keep your tenants happy and make your life as a rental property owner a lot easier.
Plus, not only will a proactive approach to property maintenance keep your current tenants happy, it will ensure your rental rate is as competitive as possible. It can also make selling the property to a prospective rental property buyer easier. You may even be able to ask more for your property when it comes time to sell if you have records showing when and how often maintenance is done. Visit this link for more expert tips on the benefits of regular property maintenance.
Related Topic: Air Conditioner Maintenance Schedule
Use Professional Property Management
Finally, one of the best ways to ensure that the renovations and maintenance your rental property needs will also help to boost your property values is to hire the professionals at Real Property Management to do it for you. Real Property Management does more than just find tenants and collect rent.
They work with rental property owners to help increase your rental income, maximize your property's value, and help you get the highest possible return on your investment property. Learn more about how the Neighborly family of brands, a national network of skilled home services professionals, can help service your rental property needs by performing renovations and maintenance that help increase your rental property value.