What to Look for When Buying a House
Let's face it – house hunting can be downright challenging, in both good ways and bad. On one hand, you might be awestruck by the beauty of a home, but equally overwhelmed by how much you don't know about its history or "bones."
Buying a home can be emotionally supercharged. To get the most out of the experience, you'll want to balance that with a little bit of logic to keep you grounded. Here are some tips from your friends at Neighborly to help you learn more about a home before deciding if it's "the one."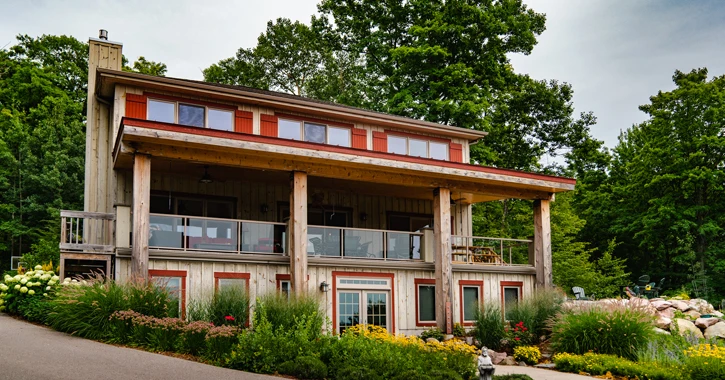 Stick to Your "Must" List
The most helpful thing you can do when hunting for a home is to make your "list" before stepping in the door. Whether you want an island in the kitchen, a pool in the backyard or a half bathroom for guests, mark it down. That way, when you find a great home with no pool, you can more easily say "no" if a pool is truly on your "must" list.
There may also be items on your "must" list that you're not even aware of, like a properly-insulated attic or an up-to-date HVAC system. Use this resource to ensure you don't miss any "musts!"
Spot the Warning Signs
Always look out for a bad roof, HVAC system, or plumbing system. You can fix these items, but you'll want to factor them into your budget.
Aside from technical issues, watch for personal deal breakers like lack of storage space. Think about what other must-haves need to be on that list, too.
Think twice if your home sits on land prone to flooding or wildfires.
How's the foundation? Look for signs of trouble like cracks in the wall, slight tilting, or areas on the exterior of the home where it looks like sinking or water damage may be taking place.
Sniff around for any signs of mildew or mold. If you're faced with these problems, ask the professionals to check for water damage, too.
The House Hunter's Checklist
Ensure the attic, walls, ducts and pipes are properly insulated.
If you're unsure how to check for a properly-insulated attic, ask your realtor for a home inspection. (Ask for the inspection regardless! This is an essential, whole-house check.)
Get your hands on everything you can when you're looking at the home – from faucets and light switches, to cupboard doors and windows. Mess with everything!
Look at the trees – while beautiful, big branches that invade your home's personal space are dangerous to your family and property. Hire professionals to trim trees and remove brush.
Check the age of your appliances. Consider asking for appliance upgrades to be factored into associated costs if necessary.
Take a walk around the neighborhood. Ensure schools, local restaurants and community events align with your future plans. In addition, be sure not to "overspend" for the neighborhood when buying your home.
If you choose a house that needs some work, you have the Neighborly family of home service professionals on your side, ready to make that house a home. Explore our family of brands on our homepage and call 855-263-6602 to connect with professionals in your neighborhood.
Related Content:
Questions to Ask When Buying a House
The Basics of Keeping Your Roof from Leaking