Buying a Foreclosed Home: How to Be Prepared
You may have considered purchasing a foreclosed home at one point or another.
Buying a foreclosed home requires some extra preparation. We've got your back! Learn some of the questions you should ask and the potential pitfalls you should avoid from the home service experts at Neighborly.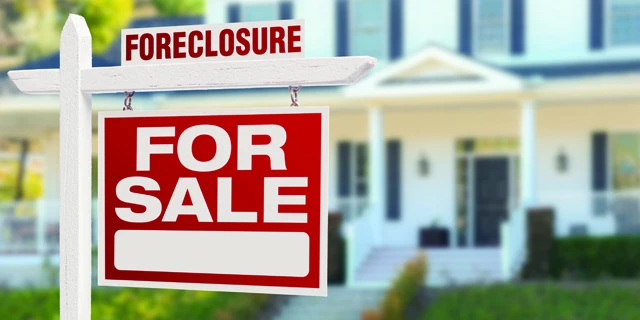 Foreclosure defined
What is foreclosure, anyway? A foreclosure is the action of taking possession of a mortgaged property when the mortgagor fails to keep up their mortgage payments. Once the home is repossessed, the lender will try to recover what is owed by the homeowner.
Basic stages of foreclosure sales
The basic stages of foreclosure sales are as follows:
Pre-foreclosure – After a homeowner fails to make a mortgage payment for 90 days, they enter a "grace period." The lender creates a public notice that they've defaulted on their mortgage.
Auction – If the homeowner doesn't mediate the situation within 30 days, the lender plans for a trustee's sale, where the home will be sold to the highest bidder. Note: In most states, you're required to pay cash at these auctions.
Bank-owned/real estate owned (REO) sale – In the event no one purchases the home for cash at the auction, the lender takes over and it becomes REO, or a real estate owned home. From there, the lender chooses whether to post it on the MLS or sell it at an REO auction.
Be prepared
You're able to purchase at any stage of the foreclosure – negotiating with the homeowner, at the trustee's sale, or from the bank. Refer to these tips when evaluating a foreclosure opportunity.
Look for vandalism or major missing items, as previous owners have been known to damage parts of the home before vacating.
Be prepared for delays, as lenders may sit on considering sales or completing the escrow process.
Choose a realtor that has ample foreclosure experience. Ask your realtor about getting the home inspected prior to purchase.
Prepare for competition by getting pre-approved for a mortgage and assembling cash for a down payment.
Though slightly more complicated in the buying process, foreclosed homes are often huge steals. Equipped with these considerations, you can confidently move through the foreclosure sale process.
Remember, because the previous owner was unable to make their payments, it's likely that they were unable to maintain the home either. The Neighborly family of home service experts can help give your new home new life!
Neighborly is excited to help you with any home service need you might have. Visit our home page to explore our services and connect with a local pro.