What Home Improvements Increase Property Taxes?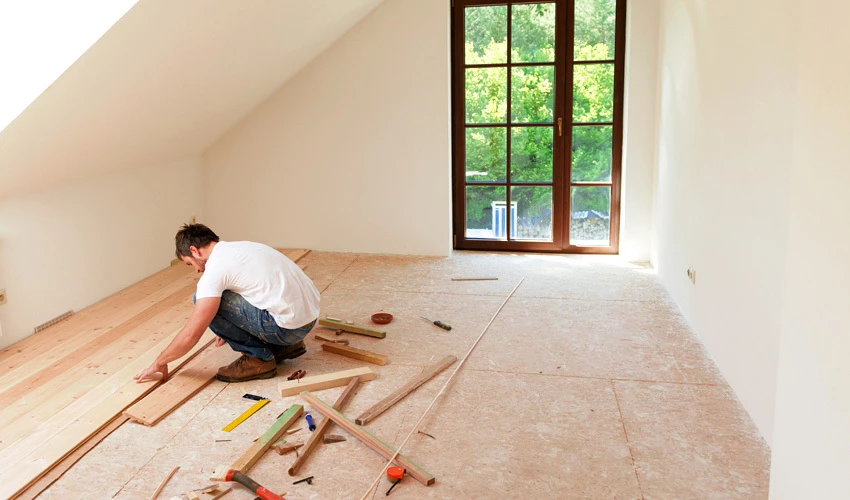 Remodeling a home is an exciting process. It's a great opportunity to fix small issues you have with your home and turn your house into your dream home. But could setting up your perfect kitchen, backyard, or bathroom affect your property taxes?
It's true that some major home improvements can increase your home's value and trigger a reassessment of your taxes. If higher property taxes aren't something you're willing to pay, you need to know what home improvements increase property taxes.
In this article, we'll tell you the home improvements that affect property taxes, give you a few options that are unlikely to increase them, and provide you with ideas that can help you avoid a high tax bill at the end of the year:
Determining the Impact of Home Improvements on Property Taxes
To determine which home renovations might prompt higher property taxes, ask yourself these questions:
Does the project significantly increase the livable square footage of the house?
Does the project increase the number of people who could comfortably live in the house?
Does it extend the lifespan of part or all of the house?
Does the renovation add a major luxury? (A pool is an example of a major luxury)
Will the renovation cost you more than $5,000?
If the answer is yes to any of these questions, the home improvement will probably increase your property taxes. Your local assessor's office will likely be tipped off when they see your permit(s) for the project.
Of course, that doesn't mean the project isn't worth doing! Increasing home value and livability can be worth it despite the property taxes, especially when it's time to sell.
List of Home Improvements That Increase Property Taxes
Now that you know which questions to ask, here are some examples of home improvement projects that typically increase property taxes*:
Home additions (like a new room)
New bathrooms (even in existing space)
Foundation or structure renovations
A garden shed or outbuilding (not including most plastic/portable sheds)
An in-ground swimming pool or hot tub
A new fireplace
Converting a porch into a four-season room
Land improvements, such as paving a dirt driveway or fencing the property
*Remember that property taxes vary by location and the decisions of your local assessor's office.
Have an antique home? If your home is on the historical registry and you are preserving its historical characteristics, you may be exempt from property tax hikes.
Home Improvements That Won't Increase Property Taxes
You may be scratching your head, wondering how to improve your home without worrying about property taxes. Here are some updates that are unlikely to affect taxes:
Painting the interior or exterior of your home
Replacing or refinishing flooring
Replacing your roof (This is considered a routine repair!)
Installing new cabinetry
Removing a wall
Updating your fencing
Upgrading to energy-efficient appliances
Adding a patio or deck
Landscaping
Remember that these projects can impact taxes differently depending on your county and other factors. Your local assessor's office may be able to discuss the potential tax impact with you beforehand.
Home Improvement and Property Tax FAQs
What improvements will increase the value of my home?
Most home improvements can increase the value of your home. Anything from adding a pool to repainting a fence can make your home value higher. Generally, the more significant the improvement, the more likely it is to add value, though there are plenty of inexpensive ways to increase your home value.
Do any changes to my home value affect my property taxes?
Not directly. Your property taxes only tend to change when you make a significant upgrade to your home, usually one that requires a permit. If the change to your home requires some level of construction or goes beyond the cosmetic, it is likely to affect your property taxes.
More Ideas to Avoid Home Property Tax Increases
There are plenty of ways to make your home more appealing to your family or prospective buyers. If you're doing routine maintenance, repairs or minimal upgrades, you likely don't need to worry about property tax increases (unless they increase for another reason).
You can count on the Neighborly® family of home service providers for the services you need:
Improving your heating and cooling system through a service provider like Aire Serv® isn't likely to bump up your property taxes, and it has other benefits too.
Glass Doctor® explains that energy-efficient windows can give you great ROI by improving the look of your home and reducing your HVAC bills.
Consider remodeling existing rooms in your home with the help of Mr. Handyman®.
Improve your yard with landscaping and more from The Grounds Guys®. Control mosquitoes and other insects with the help of Mosquito Joe®!
Restore your home from fire, water or mold damage with Rainbow International's expertise.
Maintain your plumbing, appliances and electrical systems with help from Mr. Rooter Plumbing, Mr. Appliance, and Mr. Electric to keep your home comfortable.
Neighborly's nationwide network of local home service providers can help you with virtually any home improvement. Our local pros are respectful and experienced! Call to schedule with any of our home service providers today.