So Many Options: How Do I Find a Good Handyman?
It's time to streamline your search for handyman service to ensure you hire the right company for your upcoming project. Try these proven screening techniques.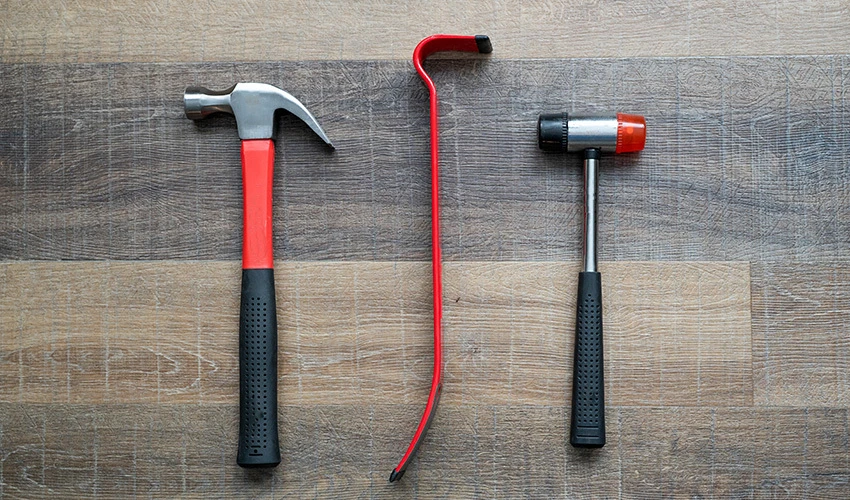 Tips to Find a Handyman
1. Maximize Your Online Search
Lots of homeowners enter general phrases into search engines. But simply typing "home repair," "painter near me" or "best carpenter" may provide you with too many results. Instead, try using more descriptive words in your searches. Is your water heater going out? Search for "water heater repair service." If you keep tripping the circuit breaker, look for "electrical panel repair near me." Experienced brands should have these specific services described on their websites.
2. Heed the Advice of Strangers and Friends
What do all handyman websites have in common? They all paint their services in the best light possible. They're not going to tell you their shortcomings.
To find a handyman who reigns supreme, you need to turn to other customers for advice. Search for company reviews and compare the glowing reviews with the negative ones. Google and Facebook are excellent places to find reviews from real customers. While you're at it, ask your friends and neighbors whether they have experience with local handyman services. Even if a brand sounds amazing on paper, their former customers may tell a different story. If a company has high customer ratings, there is a reason for their success.
3. Find Versatile Companies for Better Value
As the term implies, talented handymen and women are great with their hands and can tackle a variety of home improvement projects. Check your to-do list. A versatile team can take care of numerous tasks, saving you time, money and trouble. Our experts at Mr. Handyman can do anything from repairing damaged drywall and assembling outdoor furniture to gutter cleaning, power washing, and more.
4. Look for a Customer-Driven Handyman
Once you've narrowed down your options to three or four companies, get to know them better. The best way to do this is on the phone. Call each handyman service, and ask questions related to your project. See whether they are familiar with your neighborhood or even know who built your house. How they respond will help you evaluate their demeanor and problem-solving skills. You'll also get a feel for their customer service style.
Making Your Search Easier
An even easier way to find a handyman (and any reliable home service expert) quickly is to search on the Neighborly® website. All our brands have plenty of experience and versatility. For example: Mr. Handyman®, as you might expect, specializes in a variety of home improvement and repair services.
Aire Serv® can maintain, repair or replace your heating and air conditioning systems. Mr. Rooter® has your plumbing services covered, Mr. Electric® can handle any electrical needs and The Grounds Guys can landscape, hardscape and maintain your lawn. Check local availability by heading to our homepage to find reliable experts in your area.