Questions to Ask When Buying a House
Buying a house is no small purchase. Are you ready for it?
It's easy to let emotion influence your buying decisions, which is why it's helpful to think through the details ahead of time. With this list of questions, you can trust your head aligns with your heart when purchasing your dream home.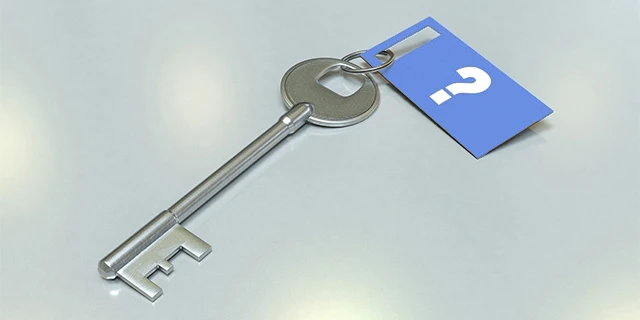 Questions for Yourself
What's my budget? Sit down and think through your current and future financial situation. You'll feel comfortable and empowered when armed with this knowledge in advance. Don't forget to factor in the monthly mortgage, property taxes, and escrow in your budget.
How long do I see myself living in this area? If you see yourself living in an area only temporarily, homeownership may not be the best route. Consider factors like job security, schools, and long-term dreams and plans.
What's the condition of the home? You'll dig deeper in conversations with your realtor, but it's helpful to make some general conclusions for yourself. Make note of what you think would need to be changed.
Can I afford to repair and/or remodel? After making these notes, consider whether you can invest in the repairs and remodeling you deem necessary. Sometimes, it may be worth paying more for home updates now to avoid work later.
What are my "must-haves" in a house? Make a list of your "needs" and "wants" in a future home. This will help you discern the best fit when viewing several properties.
Will my vehicle fit in the garage? This is important both literally and figuratively. You may love what you see, but if it's not a practical fit for your life, it's not a worthwhile investment. (And literally, you'll want to be sure your bigger car fits in the garage! Don't assume!)
Questions for Your Realtor
How does pricing compare to other homes on the market? While price per square foot isn't the only measure for making a home-buying decision, it can be a good starting point. Comparing how expensive the new home will be against others in the neighborhood will help you know if you're getting your money's worth. It could also give you a good idea of its resale potential down the road.
What upgrades have been included? The worst a homeowner can say is "no." Be sure to ask what upgrades have been completed recently and if any updates will be completed as part of the sale.
Why are they selling? It's important to understand if the owner has simply outgrown their current situation or if there are concerns you should be aware of upon making an offer. Have a candid conversation with your realtor or the current owner, if possible.
What are the neighbors like? Your realtor will know the area better than anyone. Talk openly with him/her to get an accurate picture of the neighborhood and community as a whole.
What are the average utility rates? Because utilities won't be included in your mortgage payments, it's helpful to get an idea of how much will be tacked onto your monthly payments for utilities. Consider investing in energy-efficient appliances to get these costs down.
How old is the roof? Ask your realtor for the approximate age of the roof so you can adequately plan and prepare for repairs or replacement. The average lifespan of roofing is about 15 to 20 years.
Does the house have a history? Character is one thing, but history is another. Ask your realtor about pest infestation, deaths, or weather/disaster-related damage.
Would you buy this house? Realtors encounter hundreds of properties in their careers. If they'd purchase the home themselves, you can be more confident in your decision!
Happy house hunting! Equipped with these questions and answers, you'll feel confident you're making the best choice for your family and life.
If you're eager to repair, maintain and enhance your new home, Neighborly can help. Explore our community of home service experts at Neighborly.com.