Keeping the Mess Contained – Mud Room Ideas
If a new mud room is on your project wish list, you've probably already searched online and found some pictures and a few ideas. But a picture can only get you so far. To get your mud room project started, what you really need is a plan. After all, the top priority of any mud room is functionality, and you need a functional plan to make your new mud room a reality. Here are some pro tips to get your mud room project off to a successful start.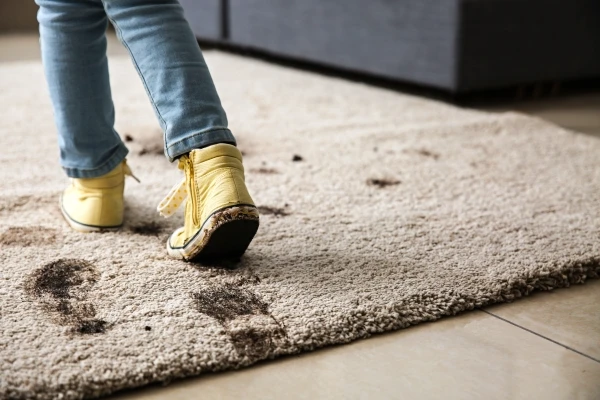 Tough Paint
A functional mud room that can handle your kids' indoor/outdoor transitions needs to be durable. And that durability starts with the right kind of paint on the walls. Not all paint is equal in quality and durability. In fact, cheaper paint can actually end up costing you more because you'll need more coats to get good coverage and you'll be repainting more often.
For a mud room, opt for a good quality, chip-resistant paint designed to endure one wipe down after another. You can also ask the professionals at Five Star Painting to help you choose the best paint for your mud room project. Visit us online to learn more.
Tile Flooring
Another aspect of a functional mud room is a floor that can hold up under years of heavy use. Can your current mud room flooring take a beating and still look great? If not, it may be time to put in tile. Tile flooring is ideal for a mud room because of its longevity and beauty. Not only is tile flooring easy to clean, but it can last for decades with a little maintenance.
The pros at Mr. Handyman can help you design and install the tile floor that your mud room needs. Check out more information about tile flooring on the Mr. Handyman website.
Related Topic: Converting a Small Space to a Laundry Room
Custom Bench and Shelving
In a functional mud room, it's important to have both places to sit and places to store all your family's outdoor gear. For this reason, consider how much your mud room would benefit from both seating and shelving. Since no two families are alike, it makes sense that you might need a custom bench and shelving that fits your particular needs. And while designing custom seating and shelving may sound daunting, it doesn't have to be with the right professionals on the job. Learn more about Mr. Handyman's custom work at this link.
Add a Sink
Having a sink in a mudroom is an absolute game-changer. It can really ramp up the functionality of the space and keep dirt from tracking all through your house. If you have the space, adding a sink to your mudroom design is an essential you'll never regret. To ensure that your mud room sink is installed efficiently and correctly, it's best to call in the professionals like those at Mr. Rooter Plumbing. Learn more about our quality plumbing services on the Mr. Rooter website.
Remember Good Lighting
A final essential your mud room needs is good lighting. Having a properly lit mud room isn't just an aesthetic item. Good lighting is important to ensure the safety of anyone coming inside after dark. If you aren't sure whether your mud room lighting is up to the challenge, it may be time to contact the professionals at Mr. Electric. We can help you upgrade your mud room lighting for both beauty and safety, form and function. Visit this link to learn more about adding functional accent lighting for your home.
Let the Pros at Neighborly Help
To ensure that your mud room project is done correctly, you'll need to rely on professionals with a range of different skills. This can be a real hassle if you try to do it all yourself and find the home service providers you'll need to make your ideal mud room a reality. Researching several different vendors at once takes time, and then there's often no guarantee that the one you do hire will back up their work.
Neighborly is different. At Neighborly, our family of home service brands are here to help you plan and finish your home projects as easily as possible. What is more, we back up all of our services with our Done Right Promise, something you won't find anywhere else. Visit our website to learn more about Neighborly and all the great services we offer.