Great Ideas for Converted Barn Homes
Life on the "farm" looks a whole lot different than it used to! The farmhouse trend, made popular home remodeling TV shows, is all the rage these days.
Why stop at shiplap? Take this trend one step further by converting a barn itself into a beautiful home for your family. Are you up for the challenge?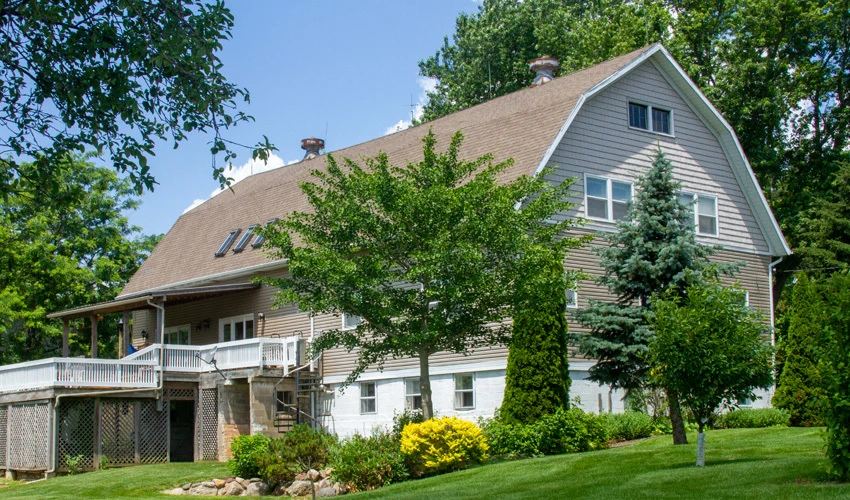 Features to preserve
One way or another, you've acquired a barn, and that's something to celebrate! It's not exactly "move-in ready," but the possibilities are endless, and the journey ahead is exciting. There's a charm unique to converted barn homes that will ensure your home stands out. Don't ditch them – preserve them and embrace them!
First things first, take a look around. When determining how to get started, here are some architectural features you may decide to preserve:
Exposed beams
Original sliding doors
Polished concrete floors
High ceilings
Loft living space
Potential roadblocks
When you're converting your barn, it's likely you'll need to make some major changes. These might include:
Adding windows and insulation
Fixing structural or foundation concerns
Repairing holes in the roof
Restoring or replacing older wood
Installing new flooring, plumbing, electrical and other systems
Don't worry! These are opportunities to create a style you'll love for years to come, not signs to stop the journey. Check out these ideas for functional barn updates.
Functional updates
Ready to turn a beautiful barn into a home for your family? Our family of trusted home service professionals are ready to help you take some of the first steps. Visit our home page to explore our brands and schedule service.
Related Content:
Historic Houses & Historic House Parts
What Is Feng Shui Design? | Feng Shui Definition & Examples