Converting a Garage into a Living Space Step-by-Step
Are you thinking about converting a garage into a living space or apartment? Whether you would like to transform the space into an extra living room or a studio apartment, this home improvement project allows you to make the most of your available space without starting from scratch.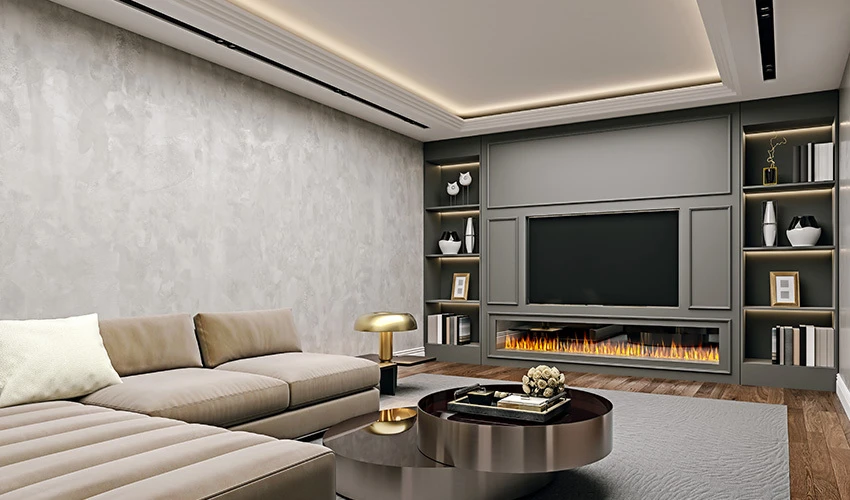 Neighborly has the step-by-step instructions you need to ensure a successful garage conversion that minimizes hassle and maximizes your time and budget.
How to Prepare for a Garage Conversion
Preparation is essential! As you begin a garage-to-apartment conversion, here are the factors to keep in mind:
Understand the permit requirements in your area. While this project won't require as much paperwork as a home addition would, you will need to obtain the necessary permits from your town hall, county courthouse or zoning department.
In order to adhere to local building codes and ordinances, you may discover you need to work with an architect to develop a floor plan. The building codes in your area will determine the ceiling height and necessary number of exits and entrances, outlets and windows.
If you plan to rent the space or use the garage as a bedroom, you will need to schedule time for an inspector to review the property prior to move-in.
Determine the impact on your home value. As long as you adhere to building codes and receive the proper permits, your legal garage conversion may improve your home value. However, keep in mind you'll be removing parking space that future buyers may desire.
Find out how much the garage conversion will impact your property taxes. It's a good idea to check with your county assessor to get an estimate of the property tax increase you'll likely experience.
10 Steps for Converting a Garage into a Living Space
When you are ready to begin the garage conversion process, here are the basic steps to take:
Decide what to do with the garage door. You may want to replace the garage door with a wall, a wall + window, or a wall + door. To save money, you can insulate the existing garage door instead of replacing it, which will improve climate control and energy efficiency. Need some expert help with this step? Explore all of Mr. Handyman's® useful carpentry services, and check if they have a team nearby.
Determine how many windows you need and want, and install them. Turn to a glass expert like Glass Doctor® for quality window installation services.
Expand ventilation, making sure your HVAC system is sufficient for the extra space. If locally available, Aire Serv® can ensure the existing system supports the garage conversion. Depending on the cost of utilities, you may discover it is more efficient to purchase a space heater and window air conditioning unit.
If you would like to add a bathroom or standalone sink to your garage conversion, consider the costs involved and make sure you hire expert plumbers for the job.
Add or change wall outlets according to spacing codes, and update the lighting. Check if there's a local Mr. Electric® to expertly handle the outlets, additional wiring and custom lighting.
If necessary, insulate the walls with cellulose or fiberglass insulation to reduce heating and cooling expenses.
Add drywall once all electrical, plumbing and insulation work is complete.
Complete the flooring. If your garage floor is sloped (as many are), budget for adding a layer of concrete to create an even surface. Also, consider raising the flooring height to match the rest of the home. Add flooring such as high-quality textured vinyl, or stain/paint and seal the concrete.
Paint the walls, trim, etc. See if there's a Five Star Painting® near you to take care of the painting.
Complete the finishing touches to make the garage feel like a true living space. For example, add built-in storage, window coverings, a big area rug and furniture.
Ensure a Successful Garage Conversion
Feeling overwhelmed by the steps for converting a garage into a living space? Short on time? Neighborly is here to help with our family of reliable home service brands. Search for the local home services you need, and we'll connect you with the right pros for a hassle-free garage conversion project!