Benefits of Using a Multi-Service Company for Your Home
If you're like many busy homeowners, you probably spend a great deal of time searching for home service providers. After all, maintaining a home requires regular repairs and maintenance to help keep things running smoothly. But even after you schedule a service provider, you may still be wondering whether they will show up and do the work properly.
There is a good reason for this. Too often, you think you've hired a reliable, knowledgeable professional, only to realize too late that they are neither of those things. It can be incredibly frustrating to feel like you've wasted your time researching and scheduling someone who can't be trusted to show up on time and do the job they're hired to do.
If you'd rather avoid the hassle and headaches that come with hiring questionable people, consider using a multi-service company like Neighborly for all your home service needs. There are many benefits to using a single company for all of your home maintenance and repair needs. Let's take a look at some of the most important ones.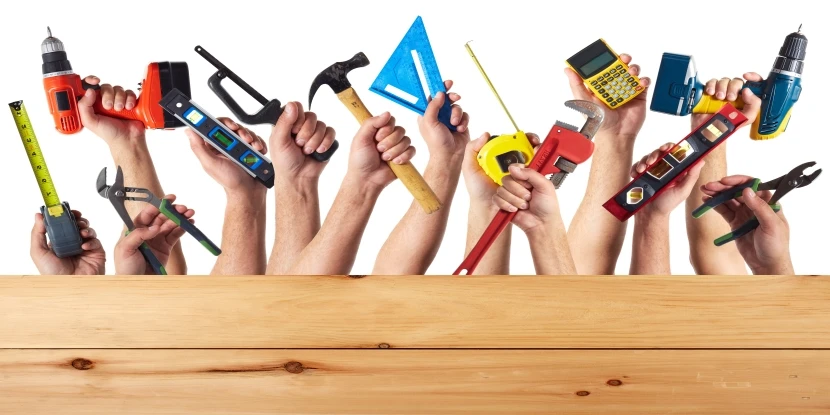 Save Time and Stress Vetting Professionals
Many homeowners today are relying on multi-service companies to help them manage their home maintenance and repairs. One of the best things about using Neighborly services, you can easily minimize the headaches and time spent searching for qualified professionals. Since Neighborly offers a variety of different home services, you can find and schedule exactly what you need from one convenient location.
For example, Neighborly's interior service companies provide cleaning services, plumbing repairs and inspection, electrical repairs and upgrades, painting, appliance maintenance and repair, handyman services and home remodeling – to name just a few! For your home's exterior, we have landscapers, window repair and replacement, pest control, and much more. All Neighborly service professionals are thoroughly vetted, so you can be confident that when you schedule service, you will have a great customer experience, and a job that's done right.
Easy Scheduling
One of the reasons why Neighborly home services are so convenient is because of our easy scheduling process. In fact, you can schedule multiple home services with just one call to 855-217-8437, or online by tapping the blue 'Schedule Now' button on our website. Scheduling reliable, qualified home service professionals is really that simple! It's a level of home service convenience few others can match!
Related Topic: How to Find a Good Painter for Your Home
Local Professionals
Some homeowners may have concerns about entrusting their home to someone they don't really know. However, when you schedule home services with Neighborly, you are hiring small business owners who live and work right in your own community. Each Neighborly brand franchise is independently owned and operated by people who live in and around your area.
And our more than 3,600 franchisees are supported by the Neighborly national presence. It's a partnership that provides benefits like, greater convenience and access to a variety of services, technology-enhanced scheduling, easier payment options, and greater assurance that all your work will be done to the highest standards.
Expert Tips
Beyond easy scheduling and qualified home service experts, we also offer homeowners like you a wealth of expert tips and information you won't find anywhere else. For example, useful information like, "Planning Your Home's Major Repairs for the Year" can help you prepare for larger maintenance and repairs that all homes eventually need.
Or, you can learn about the effect that home maintenance has on property values here, "The Effect of Maintenance (or Lack Thereof) on Home Value." Finally, don't start your next home renovation without reading "Home Renovation Projects – How to Develop and Stick to a Plan." With expert tips and advice like this, who knows? Your home maintenance and repairs may become one of the easiest parts of homeownership.
Our Done Right Promise
Home maintenance and repairs can be a stressful and time-consuming process that takes a lot of the joy out of home ownership. Scheduling home services with Neighborly, helps you trade stress and worry for satisfaction and peace of mind. That is the core of the Neighborly "Done Right Promise™", which is designed to ensure that you have an outstanding customer experience with every one of our home services professionals, each and every time. Visit the link above to learn more or go to Neighborly.com to schedule your home maintenance and repair appointments today!