Planning Your Home's Major Repairs for the Year
The start of a new year is one of the best times to plan the renovations and major repairs your home needs. All homes need periodic updates and repairs, but many homeowners wait until something breaks down or stops working before doing these repairs.
A smart approach to home maintenance involves planning major repairs or updates at the beginning of the year. By planning for necessary work in advance, not only can you work the cost of the repairs into your budget, but you'll probably save money too. When you pre-plan your home repairs and updates, you have time to find a service provider who will perform high-quality work and will do so at a fair price.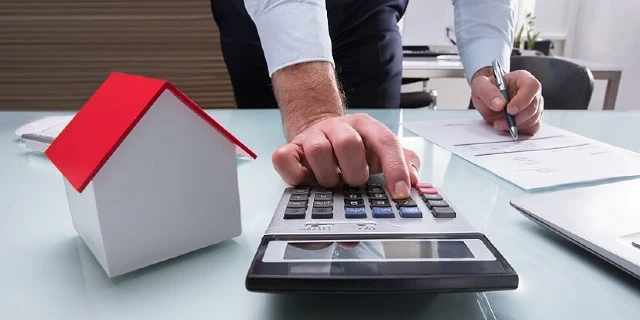 Evaluate
One of the first steps to planning your home's annual major repairs in advance is doing a full evaluation of your property. You'll need a comprehensive list of everything in and around your home that may be due for replacement or repair.
For example, many homeowners find it helpful to create a system—like a file cabinet or an online calendar—to help keep track of the age and condition of things like the fence, roof, appliances, windows, paint, carpet, or landscaping. This allows you to know when scheduled maintenance and repairs are due. Plus, if you have any renovations on this year's wish list, make sure you have a spot for those too.
As you're doing your home evaluation, keep an eye out for good deals or savings opportunities. If you've seen businesses offering discounted services or specials, or know that certain services are less expensive at certain times of the year, plan accordingly. For example, it can be difficult and expensive to find someone to service your air conditioning unit during peak summer months. The better option is to have your work done during the off-season—such as early spring or late fall—when things aren't so busy, and discounts might be available.
The same goes for landscaping updates and repairs. Seasonal businesses like The Grounds Guys are available to help you with your landscaping needs year-round, so it's a good idea to make a plan now and get your updates and repairs done before the seasonal rush.
Prioritize
The next step in planning ahead for home renovations and repairs is figuring out which items on your list should be done first. If trouble looms with a leaky pipe or roof, those are projects that should be given high priority.
Major repairs that would seriously compromise the appearance and function of your home should also be higher up on your list. For example, if you've noticed issues with your home's electrical system, it's a good idea to plan to get professionals like those at Mr. Electric to check things out as soon as you can. Once you've completed your high-priority projects, go through the other projects on your list and give each one a priority number and begin completing the repairs in that order.
Budget and Timeline
Once you know what work needs to be done, and in what order you want it done, it's time to figure out your budget and timeline. First, estimate how much each repair or renovation will cost, how much time it will take, and when in your schedule it makes sense to do it.
To make this step easier, you may need to enlist the help of professional home repair service providers. For example, if your home is in dire need of a new paint job, ask pros like those at Five Star Painting to come out and give you a quote for the project and let you know how long the job will take. These estimates make it easier to know exactly what you'll need to get the job done. Then you can finalize your plan and schedule a time to get your walls spruced up and looking beautiful.
If you have bigger or more expensive renovations on your wish list—such as a new roof, whole-house window replacement, or major room remodels—consider creating a plan with a longer outlook. For example, you may not be able to afford some of the more expensive updates right now, but by creating a plan and a budget and setting money aside each month, you may be able to do it at a future date. In this way, having a long-term plan ensures that major repairs on your home are on your radar.
Are you ready to get started? The professionals at Neighborly are here to help! Our family of brands offers a wide range of high-quality home services and resources you can use for your home repair and renovation projects. For expert help for your upcoming home projects, contact us today!