Who Built My House?
Your home is a work of art. Do you ever wonder who created it?
A few key resources could hold all the answers. Use these tips to help you discover who built your home.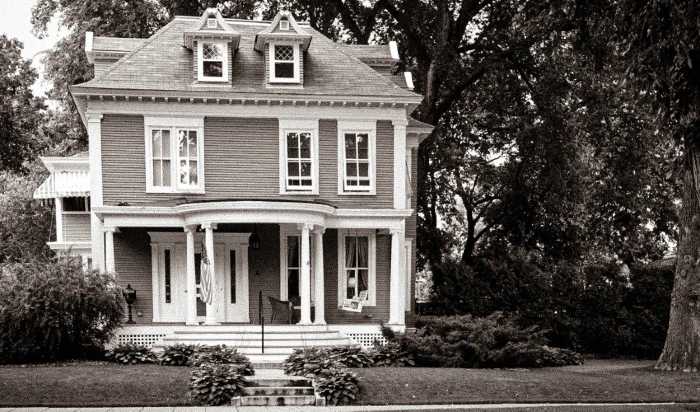 Getting started
Why should you discover who built your home? You might be curious for the following reasons:
You might want to add onto your home and achieve the same style/vision.
You might have a question or issue with your current structure/floor plan.
You might simply want to know your home better.
Ready to unlock the answers? Your process in doing so will depend on the age of your house and the number of people who've owned it.
If you're only the second or third owner, you might be able to simply ask around. You never know the wealth of information that can be acquired from those living right beside you – especially those who have lived in the neighbourhood for a while. It's a perfect opportunity to get to know your neighbours.
Tips and tricks
If you own an older home with several previous owners, try these tips and tricks.
Look for a stamp or a sticker subcontractors may have left with a date of their installation work. This serves as a great clue!
If you find a stamp from a plumber, electrician, or a carpenter, they might have records on the general contractor or architect.
If you live within city limits, the city clerk's office should be able to locate original documents.
If you live in a rural area, ask the county clerk.
If you know the year your house was built, look for clues, like newspaper clippings, at your local library.
Ask your long-time neighbours and/or historical societies in your city for information. Or, ask your realtor!
Repair, enhance, and maintain
As you learn more about your home, you'll appreciate it more. And you'll probably want to make some enhancements! You might consider projects like these.
That's where we can help. Neighbourly specializes in repair, enhancement and maintenance of your home or business. How can we help you achieve your goals in this season?
Your local Neighbourly home services professionals would love to serve you and your home. Search for your local pros by entering your zip code at the top of this screen. Or, visit our homepage to learn more about Neighbourly services.