How to Modernize a Split-Level Home to Match Your Style
Split-level homes can be beautiful, with high ceilings and efficient use of space. But they can feel like a time capsule from the 1940s to the 1970s – not exactly a reflection of your personal design taste.
Decide how to modernize your split-level home by exploring these ideas.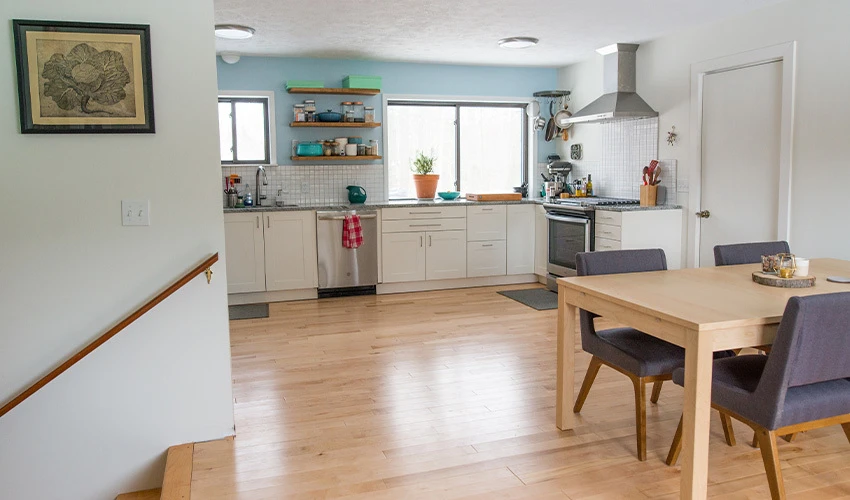 1. Change the Exterior
Your home's exterior (including faux brick or other type of lower façade) is giving away its age. New siding, lower façade materials and paint are simple split-level home renovations, but they have a huge impact.
Try these options:
2. Add Trim Outside; Adjust It Inside
Efficiency was the name of the game when your house was built, which is why the exterior and interior may both be lacking modern trim. The following split-level renovations will work for most homes in this style:
3. Rethink the Entryway
You may be finding it difficult to brainstorm split-level entry ideas because the entryway is so … split. Does your entryway feel cramped inside and too deep-set from the outside?
Try these split-level entry ideas:
Is your list of ideas getting bigger and bigger? Search for trusted, local home improvement services.
4. Brighten It Up
Many split-levels only have one small window per room, and the sides of the home may have no windows. When you combine this with lots of interior walls, the house feels dark.
Consider these split-level home renovations that brighten the entire space:
5. Knock Down a Few Walls
Some older homes feel "choppy" and disconnected due to excess walls. Though load-bearing walls can't be removed, you can still pursue these split-level home renovations:
6. Upgrade Technology and Safety
Technology is an important part of planning how to modernize a split-level home. Safety upgrades might not be on your list yet, but this type of home comes with its own set of safety concerns.
Consider these tips:
7. Hire the Right People
Inviting home service experts into your home is serious. You need experienced professionals who will perform all your split-level renovations flawlessly while respecting you and your property. Neighbourly® exists so you can find those trusted pros all in one place. Search for any local service you need, right here.