Keeping Your Sanity While You Sell Your House
It's finally time to sell your home. You might be nervous about the process, especially if this was your first house. Write down a plan based on our guidelines below.
During this time, never be afraid to ask for help! From home services to budgeting advice, support is just a click or phone call away as you're getting your house ready to sell.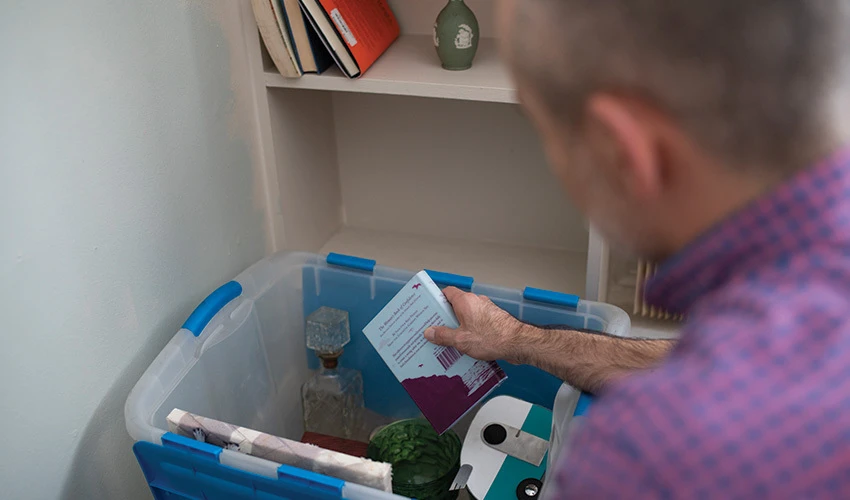 Planning How to Get Your House Ready to Sell
The earlier you start planning to sell your house, the better. Try to break the process down into baby steps and check one task off at a time. Here are some ideas to start with:
Get a great realtor. Look up reviews for experienced real estate agents who know the area well. Talk to family and friends about who they recommend, and arrange an interview. Find somebody who is patient, informed, and friendly, especially if this is the first home you've sold.
Pick a listing date with about six months of prep time allotted. Make sure your work schedule won't be too draining during that time, as you'll need to work on your house.
Price it right. Look at other houses on the market in your area. This will give you a general idea of a suitable price range, and your agent will advise you further.
Look for your next home. Check your budget, accounting for the money you will likely make from the sale of your current home. With your next place scoped out, you can feel free to accept offers.
Inspect your house. Get an electrical safety inspection to scope out any problems, as well as a mold inspection. If there's water or smoke damage, have the area restored as soon as you can.
Ask family and friends about what needs work. Keep your mind open to their input about the house! You may need to give up details that you like to make the home more marketable.
Make a list of repairs. The tasks might not all get done, but this will help you remember and prioritize everything you want to fix in the next six months.
Compile paperwork. You'll need copies of all permits, home warranty info, estimated mortgage pay-off, bills, surveys, etc. Organize the paperwork in a safe place until you need it.
Next Steps for Getting Your House Ready to Sell
Time to clear your schedule, put on your favorite music and do the work. The key is breaking down the tasks into separate to-do lists. Don't forget to take little moments to enjoy the process and reminisce about your life in this home. You'll be making new memories in your next home before you know it!
Make quick fixes. Refer to your fix-it list for any windows, floors, walls, or appliances to repair that will quickly increase your house's appeal. For example, Mr. Appliance® can tune up your appliances. You may be able to do some repairs yourself too, such as fixing low water pressure in your shower and patching a hole in the drywall.
Declutter, depersonalize, and deep clean. Remove unsightly clutter and highly personal items like family photos. After that, cleaning the house is key. Hire an expert house cleaner to skip this responsibility.
Paint rooms. Light, neutral colours tend to make rooms look large, bright and full of potential. If your house needs a lot of painting work or wallpaper removal, hire Five Star Painting® to do the job for you!
Don't forget your yard! Cut down dead or unsafe trees, and clear up the view. When you're close to going on the market, find a landscaping company in your area to do the finishing touches.
Marketing Your House
Once you've decluttered, repaired and repainted, it's time to show your home off.
Stage your home. Put yourself in a potential buyer's shoes, and imagine what would make the home seem inviting to anybody – not just you. Get more home staging tips here.
Take fabulous photos. Use a good camera to take flattering house photos with lots of light, concentrating on the features that make your house unique, inside and out. Avoid any misleading wide-angle shots that make small spaces seem much larger than they are.
Plan where to market and list your home. Your real estate agent will advise you about this.
How to Sell Your House Once It's on the Market
Finally, work closely with your real estate agent to get your house sold as painlessly as possible. After your home is officially on the market, learn how to sell your home fast by following these tips.
For your current house or your next one, Neighbourly® can help you find trusted, local experts to provide any kind of home repair or improvement. Search for home services today.