How to Find a Trustworthy Plumber
Need to know how to find a plumber to add to your speed dial? Try following these steps to pick the right one.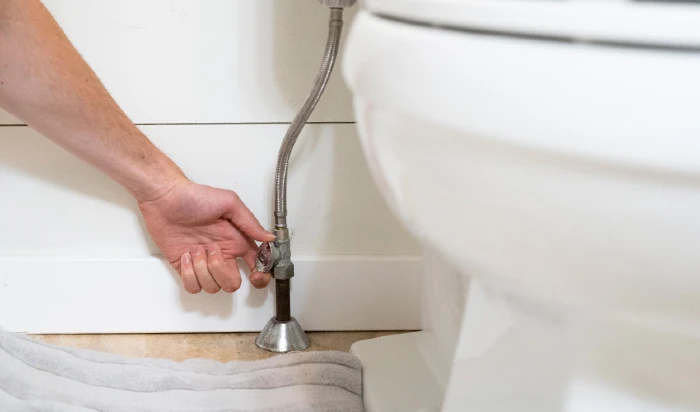 6 Tips for Choosing a Plumber
1. Search Like a Pro to Locate a Pro
Choosing a plumber often starts online. Generic search queries like "plumber" or "plumber near me" will give you equally generic results. Pick out more specific terms or keywords to narrow your search. For instance, if you have a non-working sump pump, searching for "sump pump service" can lead you to relevant matches.
2. Do Some Undercover Detective Work
Some plumbers have years of experience, while others are new to the business. Any of them could claim to be the best. So how do you find a good plumber? Read up on each local company. Explore their values and mission. Check out customer reviews to see what others have to say. For example, learn why homeowners choose Mr. Rooter® Plumbing, one of our Neighbourly® brands and a top-notch plumbing company.
3. Engage in a One-on-One Conversation
The best way to get to know a plumber is talking to them directly. Call the company to get a feel for their customer service and expertise. Ask them about their services. Find out whether they offer warranties or stand behind their work. A phone call can reveal much about how a company operates.
4. No Certifications, Licensing, or Insurance? No Deal!
Plumbers must complete years of training and obtain a license before they can go to work. Ask to see proof of education and licensing. If they won't comply, look elsewhere for plumbing services.
Insurance is another must-have. Make sure your chosen plumbing company has liability insurance, which covers any accidental damage to your home. They should also have workers' compensation, which protects you from getting sued for a technician's on-the-job injuries.
5. Find a Plumber Who Can Do More Than Just Water
Top-rated plumbing companies can handle many plumbing problems – even the less common ones. Find a plumber who can tackle several projects at once. Imagine how much time you would save if a technician took care of gas line installation, an appliance hookup and sewer line inspection during the same service call.
6. Trust an Honest Quote Over the Lowest Price
Everyone loves to save money, but you don't want to sacrifice quality just to save a little money. Instead, find a plumber who provides in-home estimates and flat-rate pricing.
Additionally, some of the "lowest-priced" companies have a reputation for adding tons of hidden fees. But honest plumbers have no reason to surprise you with extra charges. They should be able to estimate any size of project, from a faucet replacement to adding a brand-new bathroom.
Save Yourself Some Time
Our Mr. Rooter franchise offices are the most recognized professionals as a result of our commitment to amazing service and results. Save yourself some time in evaluating plumbers by checking to see whether we have a location near you.