You Need This For Your 4th of July Party
The 4th of July is an amazing holiday! It's a celebration of the United States' Independence Day, plus it's a great reason to gather with family and friends. This means a fun opportunity to eat lots of yummy food, and participate in outdoor activities, such as swimming and watching fireworks.
If you're having a party to celebrate, there are a lot of items you can have that your guests will love and will look cute in pictures. Lucky for you, you've found a comprehensive list of all the components that make a great red, white and blue party!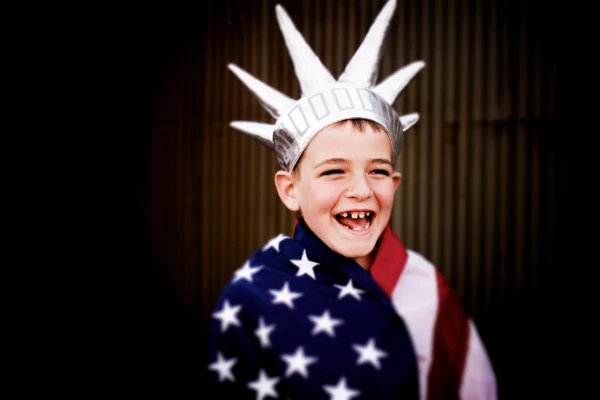 Food is one of the best parts of 4th of July because you can get creative with colors and designs to be festive (fruits and chocolate? Yes, please!). Check out some of the best ideas around:
Red, white and blue ice cream pie:
Your mouth will be watering just reading the recipe from Good Housekeeping, check it out!
Energy drink pops:
It's hot in July, so cool down with these homemade energy drink popsicles from Yummy, Healthy, Easy. Read the full recipe here.
Dessert Kabobs:
Donut holes and fresh fruit? What a unique combo from Eighteen 25! Read how to make these easy kabobs.
Brownie flag cake:
This chocolate and fruit combo from Spicy Southern Kitchen will be a delicious addition to your table this 4th of July. Check out the full recipe here.
Is your stomach growling yet? All those recipes are sure to take your 4th of July party to the next level in the best way!
Moving away from food, another fun part of July 4th parties come around when the sun goes down… fireworks and sparklers! Fireworks are beautiful and entertaining, but if you live in the city, it's probably best to watch them go off at a park instead of your own backyard. Sparklers on the other hand, are much easier to do yourself. You can buy a pack and play with them when the sun starts to go down. For safety, always make sure an adult is present to supervise children when lighting them.
With these tips in mind go forth and have the best July 4th party on your block! Check out more great summer tips and advice from Neighborly.