Winter Home Maintenance
There's no place like home for the holidays! Amid the hustle and bustle of winter, you may have noticed your shower heads need descaling or your basement needs cleaning. What other home maintenance needs might you be forgetting? When friends and family arrive at your doorstep, is your home ready to welcome them?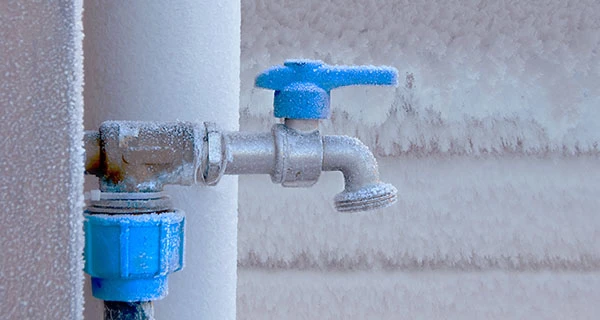 Take the guesswork out of preparing for winter with this Winter Home Maintenance Schedule, courtesy of Neighborly. This resource will help ensure your home is in its best shape and that you're ready for holiday parties and hot chocolate all season long. The best part? Your checklist is free.
When you download your checklist, you'll find several helpful reminders, like: Inspect caulking and grout in kitchens and bathrooms. Clean dryer vent and other exhaust vents. Have carpets professionally steam cleaned.
Click the image below to download your checklist!
Winter Maintenance Checklist 2020 PDF (55kb)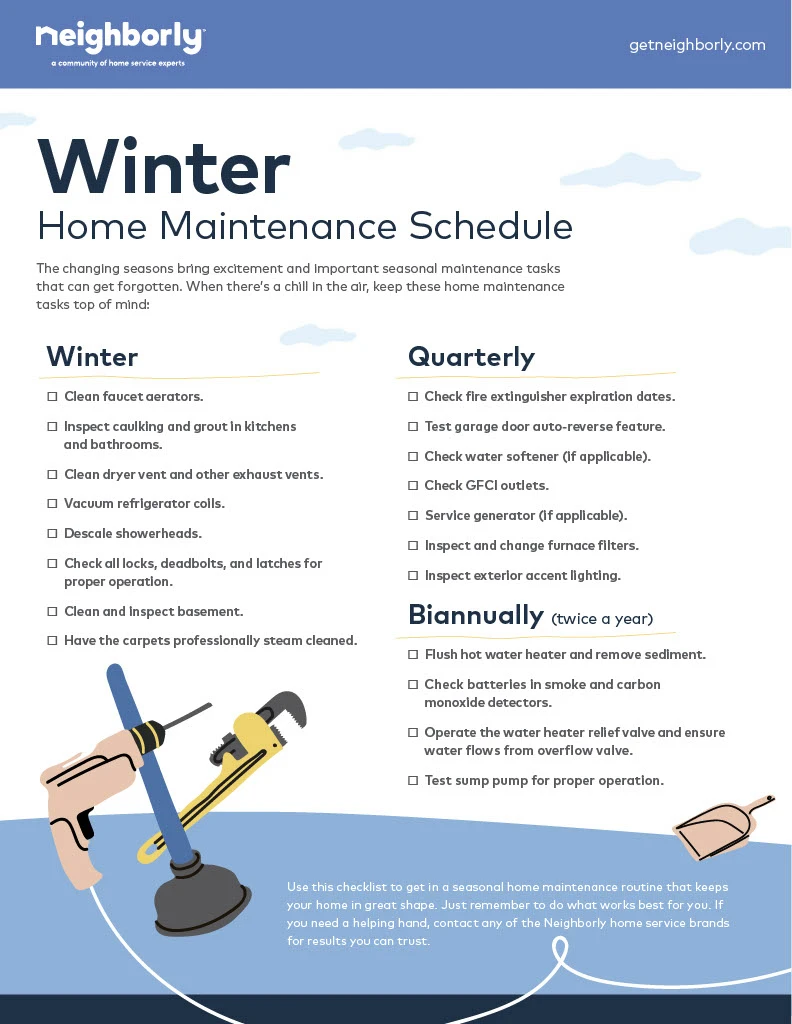 Do you need assistance with any of the home maintenance items on your list? We're here to help. Visit our home page to explore our services and connect with a local Neighborly pro.