Which Whole-House Audio System Is Best?
A whole-house audio system is a great way to elevate social gatherings, house cleaning marathons, and low-key nights at home.
As you're finalizing your holiday wish list, check out our thoughts on whole-house audio systems and which approaches are best.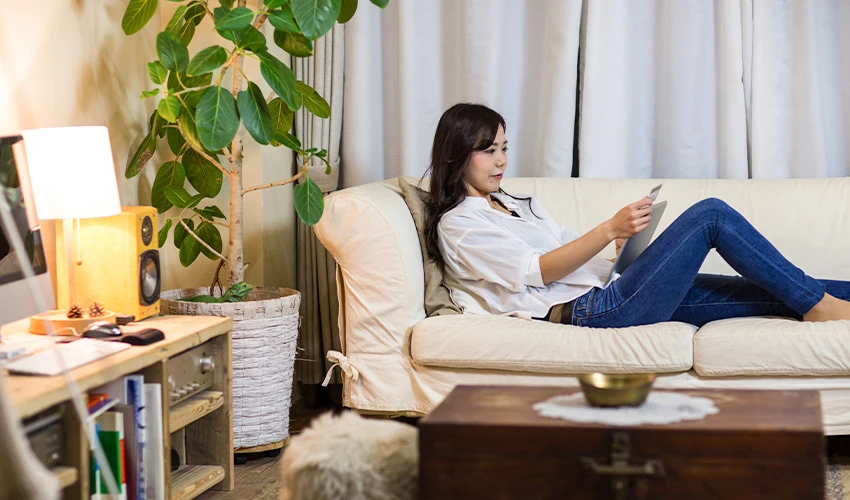 System types
There is no one "perfect" whole-house audio system. However, the following product approaches are worth exploring in discovering the perfect system for your home.
Use multiple smart speakers and sync them to play the same music in every room. Examples of this kind of speaker include Google Home, Apple Home Pod, and Amazon Echo.
Create a more traditional, hardwired system by installing speakers in the wall of several rooms.
Build a cinematic and immersive experience by adding a sound bar to your living room.
Add turntables/record players in your space for a more vintage and classic feel.
For outdoor living spaces, be sure to incorporate waterproof models.
System considerations
When choosing the best whole-house audio system for your lifestyle and needs, review the following considerations:
Ensure devices are compatible with your phone type.
Ensure devices are also compatible with your favorite apps, such as Pandora and Spotify.
Ensure devices have multi-room options.
Compare Bluetooth and Wi-Fi options. (Wi-Fi generally gives you more flexibility.)
Call on your local pros
Once you've selected the right home audio system for you, our Neighborly home service professionals can help you create an atmosphere to match. Check out these ideas for winter and the local pros who can help.
Could your space use a fresh coat of paint? Check out these winter interior painting tips.
Expecting guests for the holidays? Here's how to prevent them from spilling.
Protect your sensitive electronics with a power conditioner.
Need help with the drywall work after installing your new audio setup? Enlist professional help.
Check out our Winter Home Maintenance Checklist PDF (55kb) for a whole-house guide to winter.
From painters to plumbers and everything in between, we're here to help. Explore our entire family of home service brands and schedule service on our home page.