What Are Different Styles of Houses?
Houses come in all shapes and sizes – and styles! Your house is stylish, but what style is your house?
Popular architectural styles vary by region. Here are some of the most common styles of houses and the features that make each home style unique.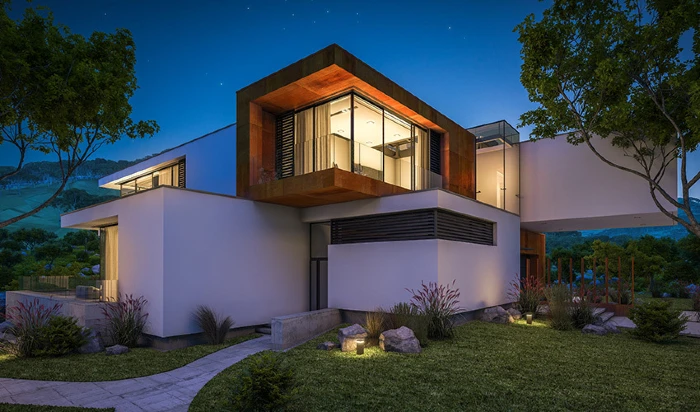 Cape Cod – Cape Cod style homes are characterized by features like multi-pane windows, small dormers, and a steep roof.
Bungalow – Originating in India, Bungalow style homes are long, low, and have wide verandas.
Mid-Century Modern – This home style is all about simplicity, characterized by flat panes and large windows, and open spaces.
Adobe – Originating in the Southwestern United States, adobe revival homes use masonry and stucco to mimic the mud brick of original pueblo houses.
Victorian – Victorian style homes are romantic and full of detail, with features like patterned shingles, bay windows, towers and front porches.
Colonial – Drawing influence from the original colonists, colonial homes are symmetrical, complete with decorative entryways, and a rectangular face.
Tudor – Unlike colonial houses, Tudor style homes aren't normally symmetrical. They usually feature, a steep roof, decorative timbering, and look like something out of a storybook!
Log and timber – As you might expect, log homes are characterized by their use of logs! They're also functionally simplistic, and typically feature covered porches and large windows.
Modern farmhouse – This popular house style is contemporary and cozy, with natural textures, open spaces, and lots of soft whites!
Spanish – Rich in history, Spanish style homes are characterized by red tile roofs, stucco walls, rounded arches, and warm color palettes.
No matter your home's style, our family of home service professionals will support you through any project. Inspired by unique house styles and features? Make big impact with these updates:
Dealing with a "Franken-house?" Unify your house's style with carpentry services.
Does your antique home need to be rewired?
Worried about your home's curb appeal? A fresh coat of paint will do the trick.
Does your drab yard need a professional touch? Call on the pros for help.
Visit our home page to explore our trusted professionals and schedule your next home project.