Tips on Power Washing Your Outdoor Spaces
When you want to update your home (perhaps when you're getting ready to sell!), chances are you'll focus on the inside: a fresh coat of paint, updated carpet or light fixtures – maybe even some new furniture! However, if your home isn't appealing at the curb, visitors may not be inclined to step foot inside.
Power washing is a powerful way to make a good first impression.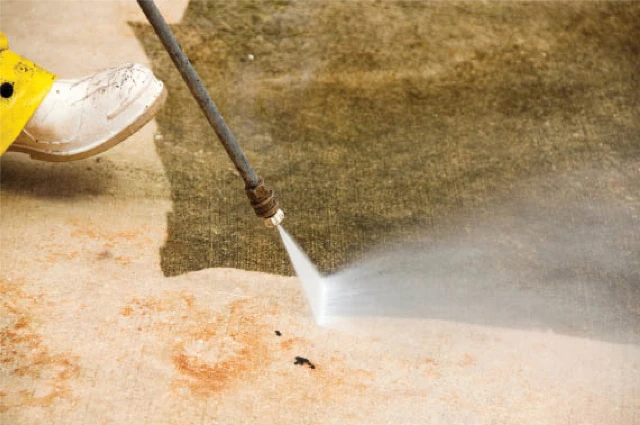 Not only will power washing your driveway and other outdoor surfaces improve the curb appeal of your home, but it will also build overall equity and invite friends, family, and most importantly, potential buyers inside. Some people know how to power wash their driveway, but there are other places you can power clean, including siding, roofs, gutters, and patios.
Ready to learn more about maintaining your home with power washing? Check out this helpful blog from The Grounds Guys, one of our Neighborly brands. If you need a little extra help with power washing, a Grounds Guys professional is happy to help!