Things You Should Know About Home Inspections
If you're preparing to put money down on a new home, there are some important things you should know first. A thorough home inspection is critical to understanding what you're getting for your investment. An inspection will also help protect you from unexpected expenses, like a leaky roof, damaged water heater or outdated HVAC system. Before you initiate the inspection process, here are some important things you should know:
What's included in your inspection?
What should you look for in a home inspection report?
Which repairs will be mandatory and potential reasons for price negotiation?
How can you ultimately decide to negotiate a purchase or walk away?
In this article we'll discuss each aspect of the inspection process so you can move forward confidently with your home purchase decision.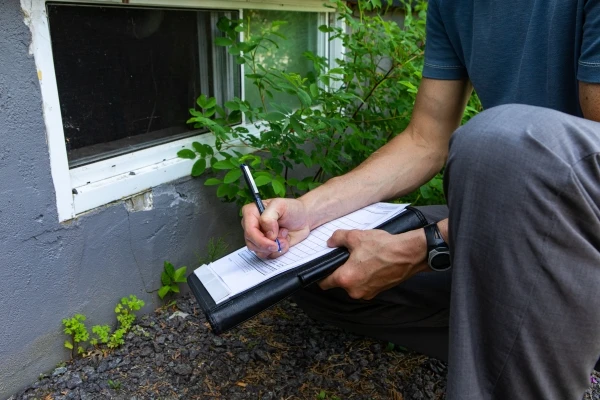 What to Expect from a Home Inspection: Process and Inclusions
After the seller accepts your offer—but before you finalize the purchase—you can arrange for a home inspector to inspect the house. A thorough inspection typically takes three to four hours, and it's in your best interest to attend. The inspection is your chance to become more familiar with the house and ask questions as the inspector assesses the home's structure and systems.
Your inspection should include the following items, but it's best to confirm prior to beginning the process:
Plumbing
HVAC System
Electrical System (Panel Box)
Major Appliances
Roof
Foundation (Including flooring)
Keep in mind, you may have to hire specialists to inspect the chimney, well and septic system, or the stability of the ground if you have any specific concerns. Thorough inspections for mold, asbestos, radon, and pests are also considered to be add-ons. Reach out to local professionals for expert help with all things related to your home inspection, including all those "extras" we just mentioned.
Related Topic: Tips for Making Moving Easier
What to Look for in a Home Inspection Report
First, look for what wasn't included: Did the inspection report cover all the areas you thought it would? Remember that many inspectors look at visible signs of issues in the home. That means some elements that aren't visible could be missed. So, there could still be pests in hard-to-reach places, mold that hasn't shown yet, or air vents clouded in smoke damage. If you still have concerns, schedule an additional specialized inspection that covers such areas.
Next, check for red flags: Red flags in an inspection report include major appliance problems, structural problems, mold, roof damage, and more. Before deciding if you want to back out of the purchase, get an estimate of repair cost. If the cost is more than you're willing to put in, reach out to the owner to negotiate compensation, a reduction in the purchase price, or you walk away from the deal.
Look for items that provide negotiation power: The seller may have already disclosed issues if they listed the house in "as is" condition. Therefore, any issues that come up during the report won't give you an advantage in negotiations (it is more about understanding the current condition of the home). If the property wasn't listed "as is," or there were other significant issues that came up during the inspection, you can ask for a reduced price or for the seller to cover some repair costs. Common concerns that can become bargaining chips are those related to electric, structure (roof and/or foundation), mold, or the HVAC system.
What Fixes Are Mandatory After a Home Inspection?
After the home inspection is complete, there are a handful of areas your lending company may require someone (you or the seller, depending on the agreement) to fix. Those may include:
HVAC System. Issues with the heating and cooling unit can be expensive to repair and hazardous to your health. If there are issues, enlist the help of a local HVAC professional to inspect the system and make the necessary repairs prior to moving in.
Mold. Signs of mold growth should be a cause for concern as it can lead to serious health issues and structural damage. If mold is present, connect with a professional and reputable water damage cleanup and mold remediation company in your area to address the issue.
Structural Damage. Structural damage to either the roof, flooring, or foundation should be addressed sooner rather than later. Replacing an entire roof or repairing the foundation of the home can be costly. However, if the issues are more cosmetic, your local handyman can make the necessary repairs before you move in.
Windows. It's important to check the age and condition of the windows. If the home has newer windows, great! If the windows are older, make sure they are in good condition and sufficient to insulate the home against hot and cold conditions. If the basement needs an egress window or if other windows need to be replaced, your local glass specialist can help.
What Happens Next?
Knowing what to expect during and after your home inspection, and assessing which repairs are mandatory and worthy of further negation, can help you determine if the home you are considering is worth purchasing. In some cases, repairs and other issues found during the inspection can be negotiated, if the current owner agrees to fix the issues or reduce the purchase price of the home. In other cases, both parties may agree to take on a portion of the repair cost to move the sale forward.
No home is perfect. Most need a few fixes and repairs here and there. What makes moving forward with a home purchase a little easier is knowing you have a reliable home services company, like Neighborly to help you manage any repairs and maintenance. So, whether you are considering purchasing a new house, or one that is a little older, rest assured that the Neighborly's family of trusted home service experts are ready to help make your new house a home. To learn more visit us online or give us a call at 855-217-8437.