Store More Decorations in a Finished Attic
Preparing for the holidays is a lot like preparing to go on vacation – packing and unpacking isn't exactly the highlight. However, when a little extra time and effort is invested in this step, the trip (and season) can become truly worthwhile!
It's safe to assume that your holiday decorations won't be up all year long, so you'll need to store them somehow. Wondering how to store them and store them well? Look up! A finished attic makes use of an opportunity for more storage space. Check out these steps to finish your attic and how to store your decorations when it's finished.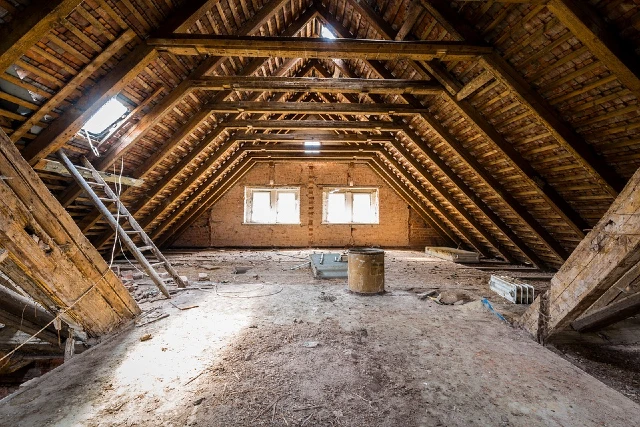 Finish the Attic
You may be already storing your decorations in the attic, but you can make this space much more hospitable and accessible by "finishing" it. Use these steps as a guideline to finish your attic. If you need some extra help, a professional at Mr. Handyman is ready and able to help!
Begin with the "Rule of Sevens." To be considered a "living space," you'll need seven feet between the floor and the ceiling and 70 square feet of space at least seven feet in each direction. At least half of your attic space must have seven feet of clearance.
Check your surroundings. Do you have a full-size staircase? Two exits? You might consider adding a handrail. Evaluate what you're working with and brainstorm design elements at this stage.
Get your home building permit. Don't skip this important legal step!
Remove loose insulation with a builder's vacuum. It's helpful to start the project with a clean space.
Lay sub-floor and install knee walls.
Install electrical wiring.
Place new insulation between wall studs.
Hang drywall and paint if desired.
Install flooring. Carpeting is popular for its noise-canceling qualities.
Add trimming and decorate!
Store the Décor
Now that you've finished the attic, it's time to store the décor! Consider these storage solutions when stowing away the tinsel and lights. Note: Attics tend to be dry and are difficult to control temperature-wise. If you have particularly fragile/sensitive décor, consider storing it somewhere else in your home, such as underneath a guest bed or in a closet.
Still, packing your artificial tree back in its cardboard box? Consider investing in a rolling storage bag! If you'd like to store this in your attic, the tree bag can hang on rafter hangers.
Invest in weather-proof plastic bins and moisture-resistant zippered bags. You can store all kinds of things in these containers, such as ornaments, garland, and wreaths. Did you perfect your decorations this year? Label items with masking tape so you know exactly where to place them next year.
Consider including truss storage shelves in your space. They are easy to install and make your decorations easily accessible. The best part of this storage solution? You don't have to stack your containers!
When the holidays are over, do your future self a favor and store your décor the smart way! Use these tips to finish your attic and finish the season well.
Need a service professional? Neighborly can help! Explore our trusted professionals and services on our website.