Refresh and Repair Your Home for Fall
Fall is in the air, and it's the best time to get your home cleaned and cozy for the upcoming holiday season.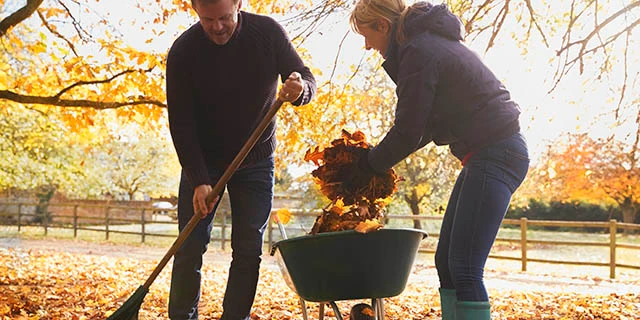 If your yard needs refreshed and prepped for cooler weather, your air vents are getting a little dusty, or other areas around your home need a quick touch-up, Neighborly has you covered. With this Fall Maintenance Checklist 2022 PDF, courtesy of Neighborly, you can start tackling tasks that will help ensure your home is in its best shape now, so you can sit back and sip on some warm apple cider and savor the smells of Fall.
When you download your checklist, you'll find several helpful reminders like:
Check fire extinguisher expiration dates.
Replace refrigerator water filter.
Check windows and doors for air leaks to save on your heating bill.
Winterize outdoor irrigation.
Schedule your holiday lighting installation to avoid the rush and get ahead of the game!
Fall Maintenance Checklist PDF (308kb)
Do you need assistance with any of the home maintenance items on your list? We're here to help. Visit our home page to explore our services and connect with a local Neighborly pro.