Reading Nook Ideas: DIY Reading Nook Design Inspo
Who says curling up with a good book is reserved for cold, rainy days?
The truth is, picking up a book is always a good idea, no matter the season. We've got the recipe for creating your perfect DIY reading nook – for rainy and sunny days alike!
The Essentials
This guide will provide you with lots of ideas and inspiration, but a great reading nook boils down to three essential ingredients: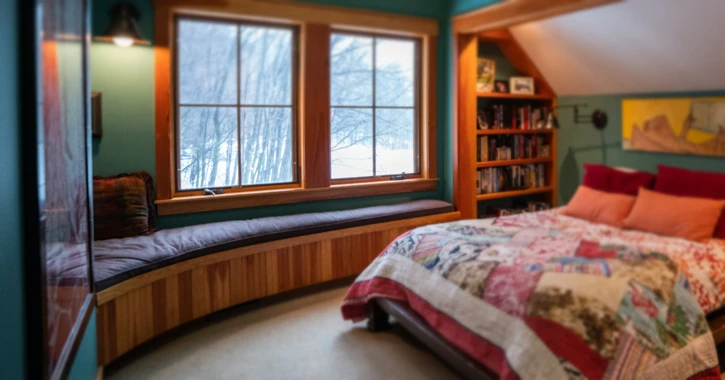 Comfy seating – Enhance your reading experience with comfy seating like an armchair, recliner, couch, or if you're feeling casual, pillows on the floor near a wall you can lean against.
Pillows and blankets – Speaking of which, pillows are important no matter your seating choice! Compliment them with a soft blanket for maximum comfort.
The books – A nook isn't necessary without the books. Grab that one on your nightstand you've been meaning to read or check out this list of bestselling titles for inspiration.
The Setting
Your bed, back porch, or couch next to the window are all great places to crack open your favorite book. However, building a reading nook is building a retreat – your own oasis designed specifically for reading.
You may find you have room underneath your staircase to create your reading space. Maybe you're lucky enough to have a bay window. Or, maybe outdoors is more your style. Evaluate the "nooks and crannies" in your home and determine the best place to create your DIY reading nook.
The Extras
Once you've nailed down the essentials, "ace the ambiance" with these tips!
Ready, set, read! Get hooked on a book in your new book nook.
Sometimes DIY can be tough for your schedule. If you need help with any of these tips, a Neighborly® home service professional in your neighborhood is ready and excited to help. To schedule service now, enter your zip code on this screen. Or, visit our homepage to learn more.