Protect Your Floors from The Christmas Tree
From the "choosing," to the "chopping," to the "carting home," picking out the family Christmas tree is a cherished tradition in many homes. Once the tree is set and adorned with lights and ornaments, you can be sure the holiday season has arrived!
Amid the hauling indoors and the hanging of popcorn strands and tinsel, have you checked in on your flooring below? Has it been properly prepared for the tree you've just brought home?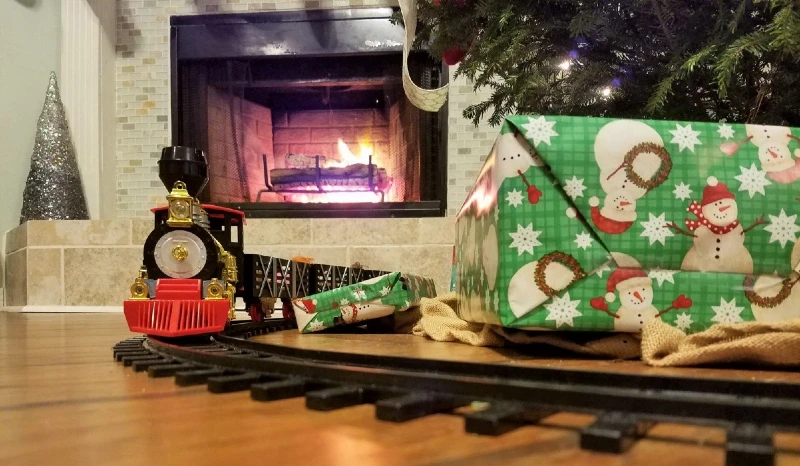 Christmas trees can do serious damage to your flooring if precautionary measures aren't taken. Thankfully, Neighborly has you covered! Check out these tips and enjoy both your tree and your floors to the fullest in this season.
Real vs. Artificial
Going for an artificial tree this year? Claim it proudly! There's no shame in choosing an artificial tree. They're beautiful and much easier to maintain. However, if you crave the winter fragrance that only comes with a chopped down tree, continue reading!
The Culprits
When it comes to floor damage, we've identified three Christmas "culprits."
Water – You'll inevitably need to water your tree, and water can puddle quickly.
Sap – Sap is especially problematic for carpet. No one wants to find a gunky surprise when it comes time to clean up!
Pine needles – Pine needles have the power to put unsightly scratches in hardwood when not removed promptly.
Preserve Your Floors
Fear not! With the following tips, you can get the most out of your Christmas tree while maintaining the beauty of the floor below it.
Before even heading to the Christmas tree farm, prepare your tree's new home. Sweep, vacuum, and/or microfiber mop the space thoroughly before walking out the door.
Create a proper barrier between your tree and the floor below. A Christmas tree stand will ensure water and sap stay away from the floor. Don't forget to protect the flooring from the stand! Be sure to add felt pads to the feet of the stand if you're placing it on hardwood.
For added protection, add a drain tray underneath your Christmas tree stand. This tray can be normally used under appliances like your washing machine or purchased from a garden store. Disguise it with a tree skirt and you're good to go!
Consider incorporating a tree mat in your space. These are designed for hardwood and absorb water correctly. Do not use a towel! Water and moisture will get trapped which is bad news for your floors.
Before hauling your tree inside, shake off any loose needles. Clean up needles daily with your vacuum cleaner or mop to prevent scratching.
If your tree is hydrated well, you'll have less needle loss. Water your tree often but be mindful of unanticipated puddles!
If you're thinking about refinishing your hardwood flooring, wait until after the holidays.
Oh, Tannenbaum! With these tips, your floors will look just as great as your Christmas tree this season.
For more tips and tricks for the home, visit our Neighborly Expert Tips page.