Prepare Your Home for Spring: Inside and Out
With warm weather in full swing, or just around the corner, our Neighborly brands offer great tips to help you prepare and spruce up your home's indoor and outdoor spaces. Here are just a few of the many tips to consider for repairing, maintaining, and enhancing your home this Spring: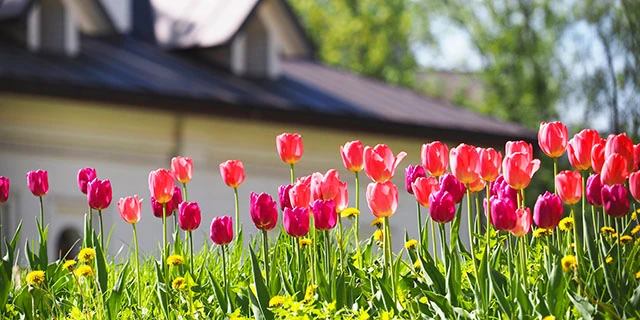 Replace your HVAC air filters every 30 to 90 days when in use.
Inspect and prepare your outdoor kitchen appliances for grilling season.
Have an electrical service professional check your home for loose connections or faulty/outdated wiring.
Clean windows, both inside and outside, so you can clearly see the beautiful colors outside.
Prevent pests by beginning a mosquito and tick control service.
Look out for obstructions in your dryer vents, including socks, undergarments, dryer sheets, and bird, rat or other rodent nests.
Check caulking around doors and windows for damage or wear and replace if needed.
Transform your kitchen with a fresh coat of paint on your kitchen cabinets.
Fit your pantry and kitchen cabinets with storage solutions that free up space, offer convenience, and protect food.
For more tips, click on the Spring Checklist linked on the image below.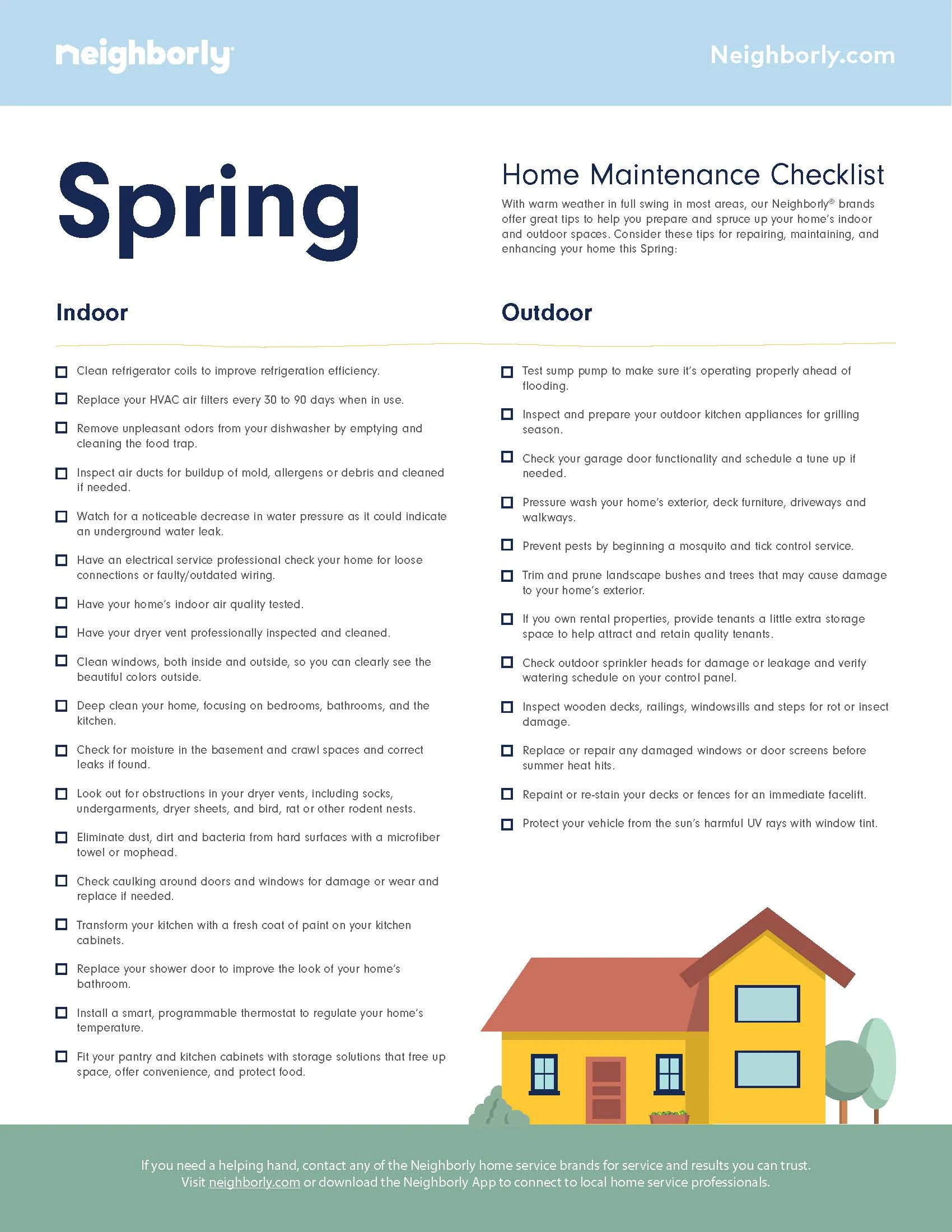 Some of the Neighborly home service brands mentioned in this post may not be available in your zip code. To find out which experts are nearby, search for services in your area.
Depending on current health and safety regulations in your area, some of the services mentioned in this post may not be available. Neighborly service providers will follow the latest health and safety guidelines provided by the local and state governments. Please check with your local Neighborly service provider for details at the time you need service(s).
Use the Neighborly App to get connected to local home service professionals. Download and receive offers only available on the App.