Kitchen Backsplash Ideas on a Budget
Adding or updating existing backsplash is one of the simplest ways to give your kitchen a facelift. But what type of backsplash should you use? Check out these creative backsplash ideas for any budget.
Backsplash benefits
On the fence about adding a backsplash? Check out these key benefits: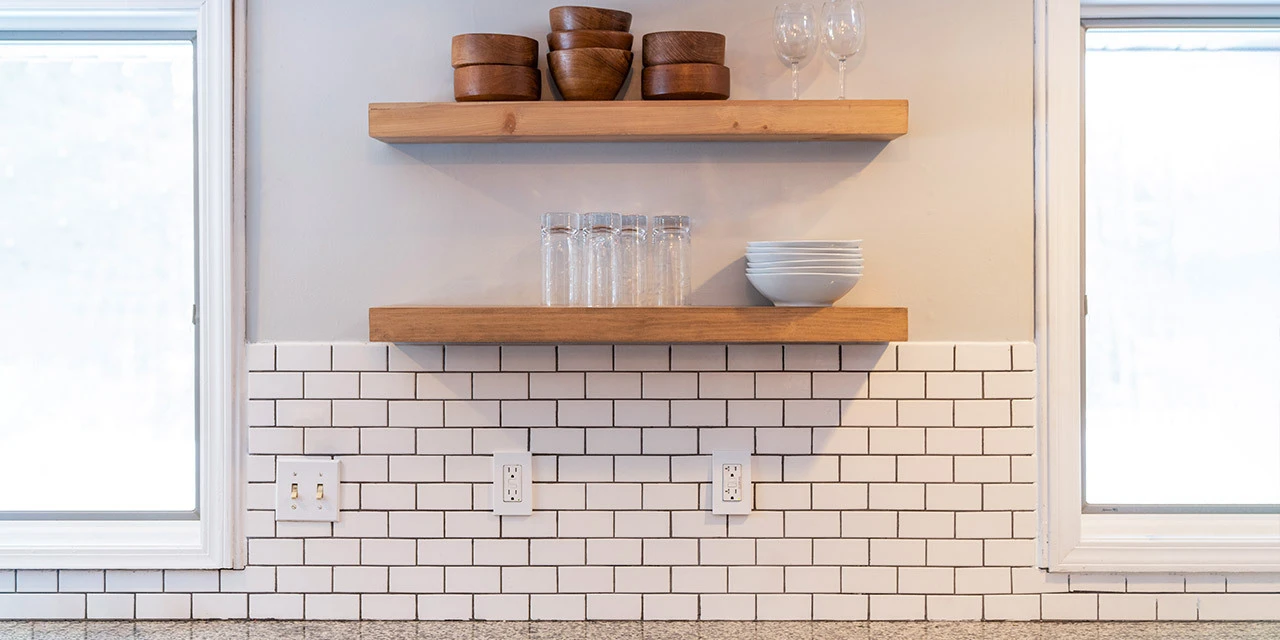 Time-friendly – Adding a backsplash is an impactful kitchen renovation that won't require much of a time investment on your end – especially if you hire a pro!
Budget-friendly – Speaking of investments, what about the price tag? In most cases, adding a backsplash won't break the bank. However, don't underestimate the power of this project!
Easy to clean – It's called "backsplash" for a reason! No matter the material you choose, a backsplash is much easier to clean than a painted wall alone.
Backsplash types
This functional design element lends itself extremely well to creativity, particularly when it comes to material type. Tile is classic, but it's not the only choice! Check out a few creative backsplash materials:
Rock
Marble
Tin sheets
Subway tile
Glass
Stone
Brick
Metal
Ceramic
Wallpaper
Budget-friendly ideas
Looking for ways to update your backsplash with minimal investment? Be inspired by these budget-friendly backsplash ideas:
Peel-and-stick tile/wallpaper – If you're going the DIY route, peel-and-stick is your friend!
Mason jar mosaic – Ready to smash some glass? Check out this fun DIY!
Discounted tile – Take advantage of sales, closeouts, and clearance bins at local tile shops.
Pegboard – This material is relatively inexpensive and can double as storage for utensils!
Vinyl tablecloth – Vinyl is easy to clean and usually more durable than wallpaper.
Salvaged wood – Like discounted tile, salvaged wood is unique and budget-friendly.
Colorful maps – Love to travel? Try using maps to add some color and creativity to your kitchen.
Feeling inspired, but need a hand? Neighborly is here to help. We're a family of home services brands that maintain, repair, and enhances your home or business. Visit our home page to explore our trusted professionals and schedule your next home project.