Keep Your Kids Safe This Summer
School's out! It's that time of year again. Running through sprinklers, pool parties, ice pops – your kids are free for summer break. However, with longer days, endless play dates, and seemingly unlimited free time, are your kids staying safe?
When it comes to your children, we know safety is your number one priority. Check out these Neighborly-approved tips for ensuring your children have the best summer ever while staying safe in the process!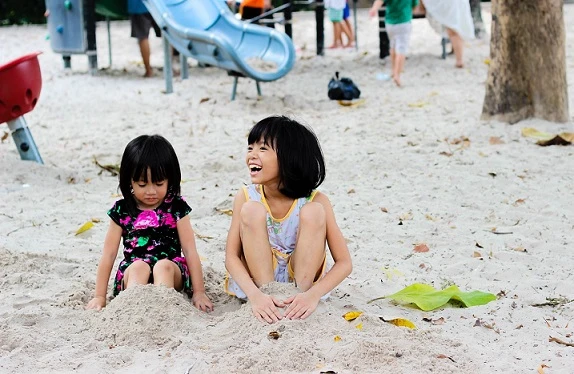 Curfew – In the summer, the sun never seems to set! Though this increases the ability to play outdoors longer, ensure your young children aren't past sunset unsupervised. A good rule of thumb is having them come inside when the streetlights turn on.
Use the 'buddy system' – Are your little ones familiar with the buddy system? Studies have shown that children in groups are less likely to be approached by strangers. Encourage your children to bring a buddy with them whenever they leave their group for any reason. A good example might be going to the restroom at a large public pool.
Sunscreen and insect repellent – Bugs like to show up to your backyard barbecue, too! Be sure to have sunscreen and bug spray on hand all season long. This will prevent the itching, scratching, stinging, and burning – none of which compliment summer fun!
Backyard safety – Did you ever remove that stubborn tree stump from the backyard? How about that rusty nail poking up on the porch? Before your children spend more time in the backyard this summer, ensure all maintenance items have been addressed. If you need landscaping or "handy" help, enlist a professional from The Grounds Guys or Mr. Handyman!
Swim lessons – According to the CDC, drowning is the leading cause of injury death for your children ages one to four. Is your child a confident swimmer? Swim lessons are the best investment you can make to ensure your child is safe around bodies of water this summer. Not only will it be fun for your children, but you'll have peace of mind for your family in any water-related situation.
First aid kits – Is your first aid kit stocked and ready to go? If it could use a few more bandages or a roll of gauze, use this opportunity to fill in the gaps. Even for little cuts and scrapes, you'll want to be ready!
Water bottles – Hydrate, hydrate, hydrate! Making sure your children drink water is incredibly important in the summertime. Often children can't remember how long they've played outdoors. Be sure to always send them to a play date with their water bottle to prevent headaches and nausea.
Bring on the summer fun! Neighborly encourages you to talk to your children about these tips and ensure they're equipped with what they need to enjoy more time outdoors.
Looking for more summer tips and tricks? Explore our Neighborly Expert Tips page.