How to Save Energy by Forming Simple Habits
With energy prices and eco-friendly awareness on the rise, smart homeowners need ways to save money without sacrificing comfort. You can save energy at home by practicing a few simple habits every day. These little changes can add up to big bucks at the end of the month.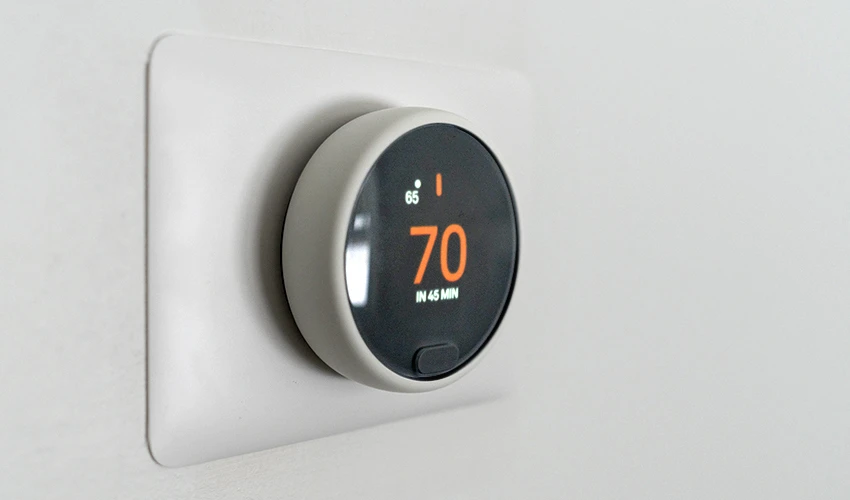 Best Ways to Save Energy at Home
1. Check Your Appliances
Appliances run most efficiently when they're properly maintained. Ask a pro to check your appliances out. After you've ruled out any repair issues, you can look for other ways to save.
Focus on systems that produce the heat, such as your HVAC system or water heater. These consume the bulk of energy in the home.
According to the EIA, here are some other home systems and appliances that use a lot of electricity:
Lighting
Refrigerators
TVs, computers, and related electronics
Clothes washers and dryers
Other major appliances
Saving energy at home is all about adjusting the way you use the most energy-greedy appliances, without sacrificing cleanliness or convenience. Mr. Appliance® has more details about saving energy with appliance-related actions.
2. Learn How to Save Energy with HVAC
HVAC can account for almost 50 percent of electricity consumption in your home. Here are a few ways to save energy when heating and cooling:
Get an expert HVAC tune-up to keep your system running smoothly. If there's an Aire Serv® in your neighborhood, make them your go-to HVAC service.
Choose energy-efficient house temperatures – and stick to them! Avoid changing the temperature too much, as this can make your HVAC system run less efficiently.
Install a smart thermostat. Programmable thermostats are popular because they can save power in sophisticated ways. Many models connect to your Wi-Fi and can be controlled remotely. Smart thermostats can turn down the HVAC when nobody is home, schedule adjustments, sense repair issues, and much more.
Change your HVAC filters regularly. The owner's manuals for your HVAC systems should tell you how often to change the filters. Changing to fresh filters will keep the air quality in your home stellar.
3. Save Energy When You Use Water
Water heating and pumping uses a surprising amount of energy. Here are easy ways to save water-related energy costs at home:
Check plumbing for leaks or inefficiencies; then install water-efficient plumbing fixtures. Contact a pro like Mr. Rooter® to take care of plumbing repair and installation.
Always wash your clothing with cold water. Not only does this save energy; it also helps keep dark colors from bleeding and preserves delicate fabric!
Wash dishes in a dishwasher. The science is in: On average, dishwashers are more energy-efficient than hand washing! Just thoroughly scrape your dishes before placing them in the dishwasher.
4. Reduce Phantom Energy Use
Phantom energy is the electricity consumed by devices that have been put in "standby" or "off" mode but are still plugged in. Electronics are usually the biggest users of phantom energy.
To reduce this problem, try to unplug these types of items when you're not using them:
Cable boxes
Televisions
Chargers for laptops or cellphones
Computer monitors
Gaming consoles
Audio systems
Printers and other office equipment
Coffee makers and other small appliances
One easy solution is to plug these devices into centralized surge protectors that you can easily turn off. You can also install smart outlets, which connect to Wi-Fi and your smart-home devices.
Of course, one of the easiest ways to save electricity is turning off unnecessary lights in the house. If you have trouble remembering to turn off lights, install light timers, motion sensors, or a smart lighting system.
5. Consider How to Save Energy with Home Improvements
You can reduce overall energy consumption with some basic home improvements:
Call the Pros to Save Energy at Home
Ready to save energy but don't have time for every tactic? Get help with energy-efficient home upgrades and repairs from the Neighborly family of home service pros. Consult the links in the suggestions above, or search for services near you.