How to Keep a Pet-Friendly Home This Summer
Warm summer months are finally upon us! With this season comes beloved outdoor barbecues, lawn care, cleaning and fresh paint. However, you may not know that summer months also pose a threat to pets.
Many of the chemicals found in cleaning products, lawn fertilizers and pesticides, BBQ necessities and renovating tools may be harmful to pets and put a damper on summer fun. Check out a few of our favorite tips and products to keep your furry friend safe this summer!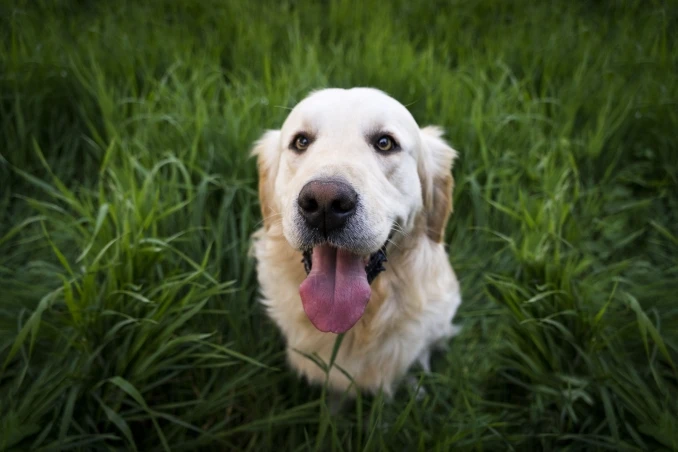 Outdoor BBQ
Who doesn't love to fire up the outdoor grill and host family and friends in the backyard? When you have pets that are like family, it's important to treat them that way at your barbecue.
Eliminate your pet's access to barbecue tools. Keep hazardous items indoors or in a pet-proof container while they're not being used. You can buy trash cans with a lid for extra protection.
If your dog or cat is always looking for trouble, consider keeping him or her on a leash during the party. You could also assign someone "puppy duty" so your furry friend stays entertained while you're grilling.
Lawn Care
During sizzling summer months, homeowners do what they can to keep their lawns green. However, this extra TLC often includes products that are toxic to pets.
Contrary to popular belief, products exist that are both effective and non-toxic! Look for slow release, organic lawn fertilizers. When combined with aeration and proper mowing, your summer lawn will be looking beautiful in no time.
For extra help with this, give the pros at The Grounds Guys a call!
Cleaning
With a wide variety of fun, often messy summer activities, it's "all hands on deck" for summer cleanup! What products are you using to get the job done? Does your furry friend get into the cleaning cabinet from time to time?
Neighborly recommends using cleaning products that are environmentally safe and pet-friendly when possible.
Brands like Swiffer, Green Works, EcoCare and Mrs. Meyers' all make products that won't harm your furry friend. Need a hand? Our friends at Molly Maid provide green cleaning, pet-friendly services!
Fresh Paint
Considering giving your home a fresh coat of paint in the summer months? It's incredibly important to be wary of paint fumes with family members and pets indoors.
Whether you're painting on your own or enlisting a professional, ask for cans that say "zero VOC" to find paint that's safe to use. Brands like Behr, Benjamin Moore and Sherwin-Williams have excellent options.
Need to hire a painter? We know some great ones! See how Five Star Painting can transform your home on their website.
Ready for a pet-friendly summer? With these tips, you'll keep tails wagging all season long. Need a service professional? Head to our homepage to find a professional in your area.