Home Safety for Seniors
Senior living doesn't have to mean life at an assisted living facility or constant in-home care.
Help your loved one(s) live their golden years comfortably, confidently and safely by taking the necessary steps to safely prepare their home.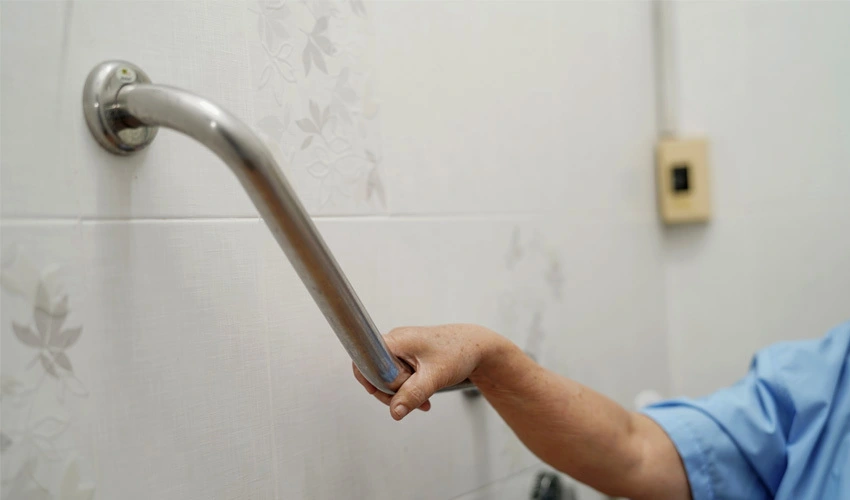 Complete a whole-home audit and note any potential safety hazards.
Keep emergency contact numbers next to the phone. This includes 911, healthcare professionals, poison control, a trusted neighbor, and loved ones.
Secure rugs to the floor or opt to remove them altogether.
Install safety handles, non-skid mats, a shower chair, and a handheld shower head in the bathroom.
Limit the water heater thermostat to 120 degrees to prevent scalding.
Encourage the use of a cane or walker if needed, even at home.
Keep staircases and high-traffic areas clear of clutter.
Simplify your spaces by decluttering and getting rid of unnecessary items/furniture.
Deep clean the home and maintain with regular cleanings.
Never smoke alone or in bed.
Place fire extinguishers on every level of the home and ensure the senior knows how to operate.
Install motion-sensor lights inside and outside.
Purchase a medical alert device in case of injury and inability to use the phone.
Widen doorways and hallways with the help of a professional handyman.
Evaluate existing appliances and make safer/more convenient upgrades where necessary.
Raise electrical outlets to make more accessible.
Replace doorknobs with levers to make opening doors easier.
Fix uneven exterior walkways, like troublesome sidewalks, porches, or decks.
Remove tree stumps and other trip hazards from landscaping.
Brighten indoor spaces by installing additional windows and purchasing better bulbs.
Ensure someone checks on your loved one daily, or more, as needed.
At Neighborly, we want homeowners to be safe at home at every stage of their lives. Need a trusted professional to assist with any item on this checklist? Visit our home page to explore our entire family of home service brands and to schedule service with a local pro.