Give Your Old House a New Look This Holiday Season
If you have an older home, chances are that there are some things you love about it, and some things that tend to make your home feel dated. For example, many homes have beautiful hardwood floors that lend a unique charm to your living space. These are definitely the kinds of things to keep. But other parts of an older house will need to be updated periodically before they start to look shabby, tired, or even ugly.
If that is the case, the good news is you don't need to do a complete remodel to achieve a new look. Instead, here are a few specific things you can do to give your old house a new, fresh look this holiday season.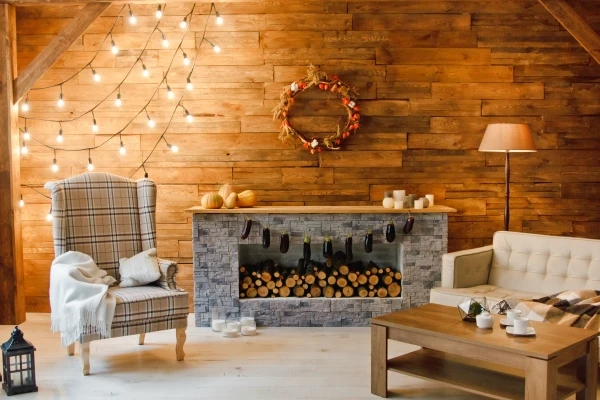 Refinish Your Cabinets
If your kitchen cabinets are still in great shape but just look outdated, one of the easiest ways to give them a new look is to refinish them. Refinishing cabinets is much more affordable than replacing them. When done well, refinishing cabinets can give your kitchen a brand new feel. In fact, the professionals at Five Star Painting can help transform your older kitchen into the warm and inviting place everyone will want to be this holiday season. Learn more by visiting our website.
Upgrade Your Windows
Are the windows in your older home part of the original construction? If so, it may be time for an update! Older windows can develop a range of problems, from condensation to drafts to putting more strain on your heating and cooling systems. Plus, aging windows can make a house feel worn and tired, no matter how often you clean them.
To give your entire house an instant facelift, consider replacing your old windows with new, energy-efficient ones. You can even choose new windows with a vintage feel that offer the best of both beauty and functionality. Visit the Glass Doctor website to learn more about our many great window options and start planning your window upgrade today.
Turn a Basement into a Playroom
How functional would you say your basement is right now? Does it have comfortable areas for young children or holiday visitors to enjoy? If not, consider how great it would be to add a basement playroom to your home! Not only would your children and guests have a place of their own for holiday parties and gatherings, but finishing a basement is also a great way to increase the value of your home, as well.
Depending on the age and needs of your kids and guests, a basement playroom or entertainment space could feature anything from cushioned floors, secure, comfortable seating, multimedia center, or lots of open space for family activities. If a basement playroom or entertainment room would enhance your home this holiday season, contact your local Mr. Handyman to get started! Our professionals can help you create a space everyone will look forward to spending time in.
Reposition Your TV
Older homes aren't always designed with the family TV in mind. If the spot your TV currently occupies has always bothered you, why not do something about it? Simply repositioning your TV so that it fits into the room better can help give your older home an updated feel. This is particularly the case if you have both a fireplace and a TV in the room.
In such situations, making sure the TV is correctly positioned is key to giving the room an inviting sense of balance. If you're not sure where your TV should go, check out these positioning options or, even better, ask an expert! The professionals at Mr. Handyman can help you figure out the best spot for your TV and ensure that it is securely and correctly mounted.
Professional Holiday Lighting
Speaking of older homes, are you still using the hooks installed by a previous owner to hang your holiday lights? If so, you may be limiting your ability to create a modern holiday light display with your home. To get a seasonal look that will really wow your neighbors and friends, consider upgrading your holiday lighting to a professional installation. Not only will the professional at Your Holiday Lights use the safest, most energy-efficient lights available, but they can help you to realize the illuminated holiday display you've always dreamed of.
Get Your Projects Finished Before the Holidays
Giving your older home an updated feel before the holidays may seem like a big challenge, but when you hire the right service providers to help you, it doesn't have to be! If you've been wanting to start a few home projects before the holidays but are worried about finishing them in time, Neighborly's family of home service brands can put all your fears to rest! Check out this article on how to get your home projects done before the holidays, and then contact your local Neighborly provider to get started!