Fireplace Mantel Ideas You'll Love
Where did your holiday stockings live this year? If they hung on the side of a cabinet or sat on the floor by the fireplace, adding a mantel might be your next home improvement project!
When the holidays are over, mantels add functionality to your fireplace by providing shelving to beautifully display décor. Update your existing mantel or construct something new using these inspirational ideas.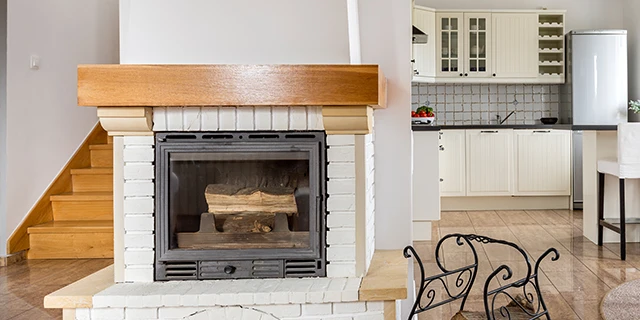 Types, Materials and Styles
A fireplace mantel is a relatively small design accent, but its impact shouldn't be underestimated as a focal point.
Think about your home and the style you've cultivated there. Is the vibe more modern, or do you prefer more traditional pieces? Your mantel should follow suit. Keep your existing furniture and décor in mind when choosing from these mantel types:
Floating shelf
Bracketed
Supported by pillars
For more modern homes, a floating shelf or bracketed mantel made from metal is a striking accent to any room. Materials like mahogany and oak are great for more classic homes. Consider dentil molding and burnishing!
Revamped vs. New
Revamp your existing mantel with a fresh coat of paint. Neutral paint colors compliment any décor. Or, choose a bold color to make your fireplace pop. Consider painting the brick for a modern look.
If you're ready to construct something new, carpentry will be an important skill to have. If you're not comfortable with that type of work, ask a pro to help get the job done right.
Once you've built a beautiful mantel, it's time to style it. A mirror is a perfect piece to add interest to your mantel and make your space feel larger. Greenery, unexpected art pieces, seasonal decorations, vases and candles are other great accents!
Your stockings have a home! Display any of your home décor beautifully on your new mantel.
Help from the Pros
If you have the perfect mantel in mind, let our Neighborly home service experts help bring it to life.
Our community of experts are eager and ready to support you in any home-related endeavor. Need a little assistance with a do-it-yourself project? Call Neighborly at 855-263-6602 today to connect with a professional in your neighborhood.