Fall into a Home Maintenance Schedule
The kids are back in school, the leaves are beginning to fall, and the weather is starting to cool – finally! Amid it all, you may have noticed your chimney needs cleaning or your yard needs raking. Is your home ready for this new season? What other home maintenance needs might you be forgetting?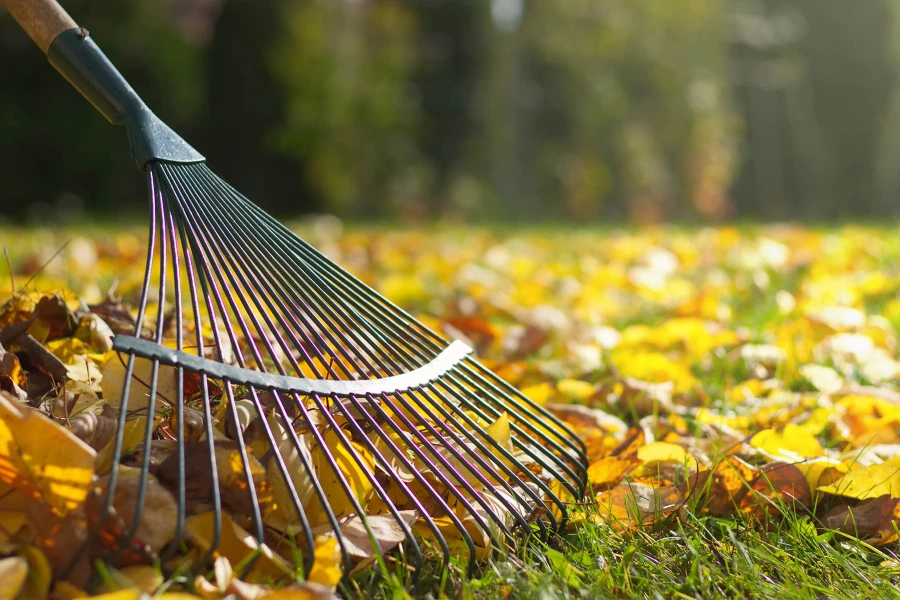 Take the guesswork out of preparing for fall with this Fall Home Maintenance Schedule PDF (308kb), courtesy of Neighborly. This resource will help ensure your home is in its best shape and that you're ready for pumpkin patches and apple cider all season long. And better yet, your checklist is FREE!
When you download your checklist, you'll find several helpful reminders like:
Check windows and doors for air leaks to save on your heating bill.
Rake and remove all leaves from the yard.
Disconnect garden hose and ensure no water remains in it.
Click the image below to download your checklist!
Fall Home Maintenance Schedule PDF (308kb)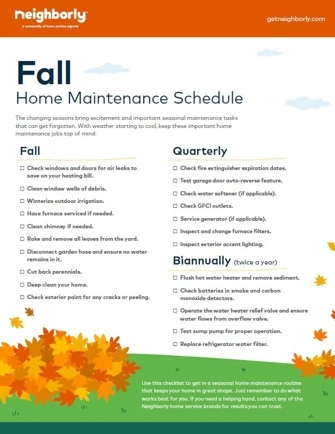 Do you need assistance with any of the home maintenance items on your list? We're here to help. Visit our home page to explore our services and connect with a local Neighborly pro.