Dress Your Home for Summertime Success
Between the pool parties and ice pops that fill your summer days, you've likely noticed a project or two that needs tackling, such as fixing your exterior accent lighting or repairing the crack in your driveway before it gets worse. Could there be other home maintenance tasks you're overlooking?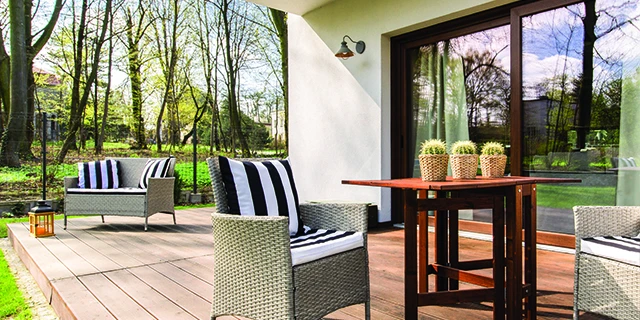 Take the guesswork out of preparing for summer with this Summer Home Maintenance Schedule PDF (60kb), courtesy of Neighborly. This resource will help ensure your home is in its best shape and that you're ready for backyard barbecues and pool parties all season long. And better yet… your checklist is FREE!
When you download your checklist, you'll find several helpful reminders like:
Clean and organize the garage.
Deadhead flowers and investigate any problem spots in your yard.
Check batteries in smoke and carbon monoxide detectors.
Click the image below to download your checklist!
Summer Home Maintenance Schedule PDF (60kb)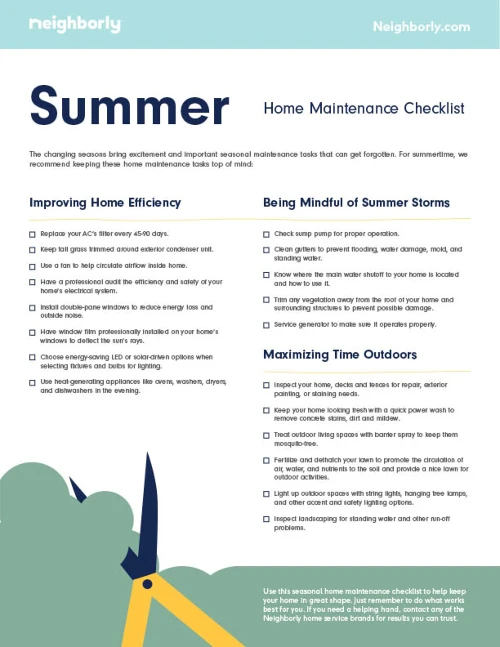 Do you need assistance with any of the home maintenance items on your list? We're here to help. Visit our home page to explore our services and connect with a local Neighborly pro.