Charming but Weird Home Décor
Each and every one of us has quirks. Embrace them! Your weirdest qualities are what make you, you.
The same philosophy applies for your home décor. Why let your home blend in when it was meant to stand out? Check out these tips on adding slightly weird, yet tasteful décor to your home.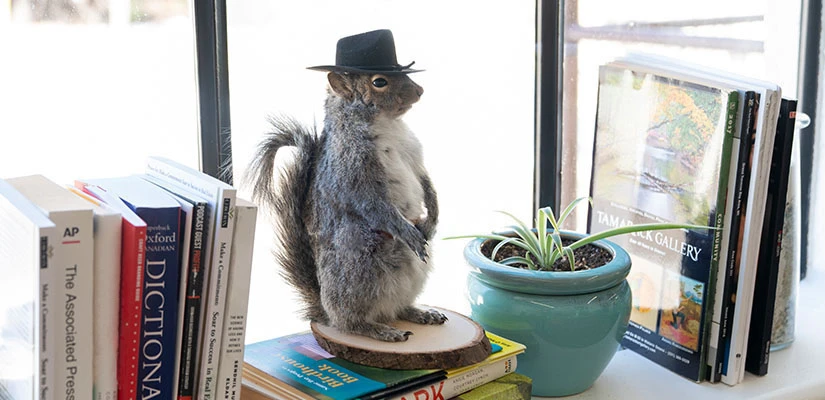 Home décor inventory
Take a look around. Are you happy with your home's current design and décor? Does it reflect your personality and style? If not, you've got an exciting road ahead. Your home is your canvas!
While you're at it, take inventory of home décor you already own. If you don't love it as-is, be thinking about ways you can change and repurpose it to reflect your personality. Consider how to incorporate your favorite obscure animals into your wall art. Incorporate a splash of color with an accent wall or throw pillow. Or try upcycling – it's trendy and responsible!
Finding your weird décor
There's something special about home décor you know no one else has. It can serve as a conversation starter and is what makes your home different from every other home on the block!
You know you need some weird décor, but how can you get it in your hands and in your home?
Browse resale and antique shops for unique household goods and decorations.
Shop fun websites like Etsy that sell unique décor from independent vendors and crafters.
Wake up early on the weekends to hunt for treasure at local garage/rummage sales.
Repurpose objects you already own to create décor. (That old drum makes a cool nightstand!)
Take something old and make it new. (Try framing old sheet music for vintage wall art!)
Use interesting décor you find on vacation to share stories with family and friends back home.
The key is to focus on a few unique pieces that speak to you. A little weird goes a long way – be careful not to overdo it!
Perhaps you bought a decorative bowl in Tahiti that prompts you to share about that special trip. Maybe you got a beautiful wall hanging for just $5 at a garage sale! Choose stand-out items that prompt conversation.
Display your décor beautifully
How are you displaying your charming and weird décor in your home? Do it proudly with these tips.
Need assistance with any of these home service tasks? A friendly Neighborly professional is ready and excited to help. Visit our home page to explore our brands and schedule service with a local pro.