When Are You Most Vulnerable to a Home Invasion?
Summer months are often the most relaxed and carefree of the year, but they shouldn't be too carefree when it comes to protecting your home. Studies have shown that July and August are the months with the most burglaries, and most burglars are using the front door to get inside your home. Here are a few startling statistics: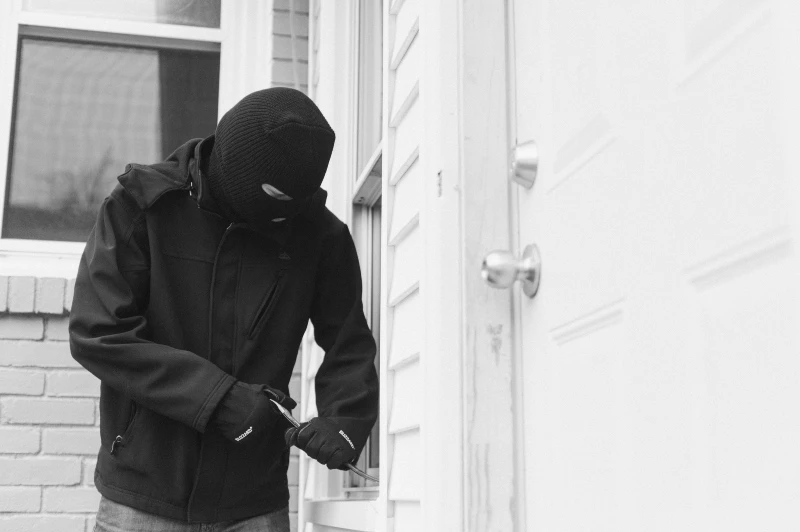 65 percent of burglaries occur between 6 a.m. and 6 p.m. (They're trying to get in your home while you're at work or running errands!)
The most common hours for a burglary to occur are between 10 a.m. and 3 p.m.
It normally takes less than 10 minutes for a burglar to be in and out of your home
You may be most vulnerable to home invasion during the summer, but now that you're aware of the statistics, you can be prepared! By taking proper precautionary measures, you can keep your family safe and protected at home. Check out these tips on preventing a home invasion:
Lock your doors – This seems like a no-brainer, but with kids in and out of the house this summer, it's important to be sure your doors stay locked. Burglars are not afraid to simply walk right through your front door, so don't make it easier for them – use your lock as an extra barrier.
Be skeptical of salesmen – Oftentimes burglars will pose as salesmen to get a closer look at your home and the obstacles they would need to overcome to get inside – don't give them that opportunity! Only open your door if you feel comfortable and know that you're not obligated to listen to their sales pitch, legitimate or otherwise. If you do choose to open the door, keep them on your doorstep and never let them inside.
Pick up the toys – When bikes, scooters, balls and other toys are left in the yard, a burglar will know that a family lives inside your home. What else will that burglar know? That your kids most likely have a mom who might own expensive jewelry or a dad with expensive technology. Don't give a burglar this kind of information – make sure your kids pick up their toys when they're finished with them.
Grab the paper – Burglars can gain information when newspapers and mail accumulate on your driveway. When the paper isn't picked up, it could mean you're not home often or you're taking a vacation. If you're home, grab the paper while sipping on your morning coffee. If you're on vacation, enlist a friend or neighbour to grab it while you're away. You can also contact the local paper and have them hold your papers to deliver when you return.
Get a dog – Studies show that burglars won't attempt to enter your home if they know you have a dog. Don't underestimate the protection that your family pet can provide – and in this case, the louder the bark, the better!
Utilize new technology – Advances in technology have made it easier than ever before to keep an eye on your home while you're away. If you have a smartphone, there are several features you can access from the palm of your hand, such as remote security system monitoring or doorbell cameras.
Be neighborly – If someone does break into your home, it's important to have a friendly relationship with your neighbours. Your neighbours will serve as your extra pair of eyes and will call you or the authorities if they notice something fishy. Your neighbours are extremely valuable in protecting your home – get to know them!
While implementing these tips will protect your home, the most effective burglar deterrent is a home security system. Burglars tend to completely avoid homes with security systems. Flaunt the signs and stickers given to you by your security system provider to alert intruders that you have this high level of home protection. Learn more about investing in a home security system with this blog from Neighbourly.