What to Plant in the Fall: Flowers, Vegetables and More
Even though colder months are around the corner, fall is the time to start thinking about your beautiful spring garden. Some plants even require fall planting. Before you head to the nursery and start digging, you need to know what to plant in the fall – and when to expect your harvest.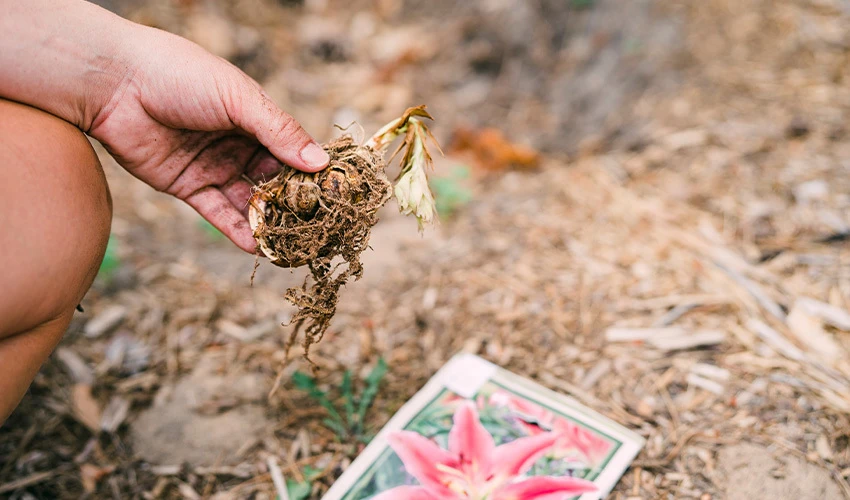 Know Your Plant Categories
Different types of plants require different timing and care. When it comes to gardening in autumn, you can choose from the five categories below.
1. Bulbs
The bulbs most suited for fall planting include daffodils, tulips and alliums. These bulbs need plenty of time before spring to grow sturdy roots and store nutrients. Cool, moist soil is their preferred environment. Your bulbs should flower when spring rolls around. If you forget to plant your tulips in the fall, don't lose hope. We made a resource explaining how to enjoy tulip blooms even if you plant too late.
2. Trees
Many trees do best when they are planted in colder months. In the Midwest, for example, some gardeners say that any fall or spring month with an "R" in it is good for tree planting. Elm, hawthorn, honey locust, sycamore, pine and maple trees are ideal for fall planting. Before you buy a tree seedling, verify your hardiness zone. These zones determine which plants are right for a region based on annual winter temperatures.
3. Shrubs
Fall is the best time of year to plant most shrubs. Along with cooler temperatures comes increased rainfall – the perfect recipe for shrub root growth. Consider planting a row of spirea, hydrangea, elderberry or forsythia. While these plants bloom in the spring, their lush foliage still provides a stunning green backdrop in the fall.
4. Cold-hardy Veggies
How can you tell what vegetables to plant in the fall? Any veggie you plant during the fall needs to fit one of these qualifications:
It matures quickly enough to beat the first frost (if you get frost in your area).
It matures quickly and is hardy enough to survive a frost.
It will be harvested the following spring or summer.
Some quick-growing options, depending on your hardiness zone, may include beets, broccoli, kale, leeks, spinach, carrots and radishes. Garlic does best when planted in fall and harvested the next year. In many regions, you can leave carrots and beets in the ground all winter, and they'll taste extra sweet in the spring.
5. Other Perennials
What about other perennials? How do you know what flowers to plant in the fall? Many early-blooming perennials thrive when planted during autumn. If you want to add a pop of color to your garden, consider adding cassis, lily-of-the-valley, spiderwort or phlox.
Preparing for Fall Planting
Here's how to plan and prepare for gardening this season:
Know your hardiness zone before picking out plants.
Always check seed packets and plant tags for instructions about timing, sun exposure, depth, etc.
Consider planting native species to support wildlife such as pollinators.
Prepare your garden and lawn for colder temperatures. If The Grounds Guys® is in your area, you're in luck! They specialize in fall yard cleanup and cold weather prep, plus planting and other services.
Since you're already tidying up your yard, it's also a great time to power wash your home and clean the gutters.
Let Neighbourly® Help You Get Started
Now that you know what to plant in the fall, Neighbourly pros can help. We've already included some examples of how they can prepare your yard. If you want, they can even tackle chores indoors. To get matched with the best home service providers for any job, search for the services you need.