ROI Home Improvements: Biggest Bang for Your Buck
New year, new home! While you're developing goals and resolutions to improve yourself in the new year, are you doing the same for your home?
Making home improvements (whether large and small) doesn't just rejuvenate your spaces, but they also provide a significant return on your investment when it's time to sell. Whether you're ready to move or you're staying a while, discover how to get the biggest bang for your renovation buck with these ROI-increasing ideas!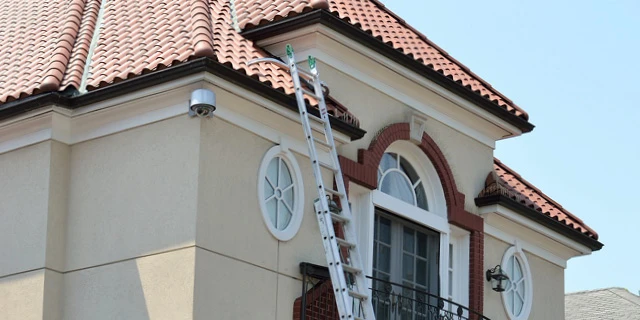 Think 'Outside-In'
Much like you would for a job interview, your home needs to "dress for success" when your aim is to impress guests and potential homebuyers. First impressions matter! Therefore, it's helpful to work from the outside in when it comes to home improvements. After all, if the outside isn't inviting, a potential homebuyer might not make it inside to see the rest. Check out these ideas for improving the outside of your home.
A stone walkway is a beautiful and unexpected way to welcome guests. Set your home apart from the rest of the concrete in your neighbourhood!
Planting a perennial garden will beautify and frame your home for years to come.
Front yard looking a little bare? Plant a tree for instant curb appeal.
Surprise the mailman with an updated mailbox!
Treat your curb to a freshly-painted house number.
Keep guests toasty warm on cold nights with an outdoor fire pit.
Have space in the backyard? Build a back porch to create a functional outdoor living space.
Update your entryway with a freshly-painted front door.
Install porch lights to guide guests to the front door after sunset!
Call on The Grounds Guys to help you give your front yard a facelift with fresh landscaping!
Invest Indoors
Once the outside of your home has been given some TLC, it's time to move inside! Remember, not all improvements need to be expensive – subtle and inexpensive changes have the power to dramatically transform the look of any space.
A great place to begin indoors is with your bathroom. Because you begin and end your day in this room, it's crucial to create a comfortable atmosphere when considering ROI. Check out these value-boosting improvements for your bathroom:
Hanging a new mirror will make your bathroom appear larger and add a touch of décor and functionality!
Consider updating fixtures like faucets and cabinet pulls to refresh the look of your space.
Need a fresh coat of paint on your walls? Five Star Painting can help!
In addition to bathrooms, nice kitchens are high on a homebuyer's wish list. Why wait until you're ready to sell? Start enjoying your kitchen today with these improvement ideas:
Incorporating under-cabinet lighting is an unexpected and functional touch to any kitchen space. Call on Mr. Electric for help with installation!
If yours are outdated, consider upgrading to stainless steel appliances. As stainless steel is very versatile, the potential homebuyer will be able to easily envision themselves in your home.
Looking to add a pop of colour? Placing a fun tile backsplash will do the trick!
Making small improvements throughout your home can equate to a large payoff when it comes time to sell. Don't forget the 'small stuff'– setting out fresh towels, bleaching dingy grout, and cleaning your windows can make all the difference!
Need help with home improvements or getting ready to sell? Our entire family of home service brands is eager and ready to help. Visit our website and give your local professional a call today!