Make Your Backyard Football Season Ready
Bring on the jerseys and snacks – football season has finally arrived! Thankfully, cooler temperatures are on their way too, meaning your outdoor living spaces have never looked more appealing. What better way to cheer on your favorite team than with an outdoor watch party?
Neighbourly is your resource for getting the backyard ready for football season! Check out this guide on everything from perfecting your viewing screen to keeping the bugs away during those Sunday night games.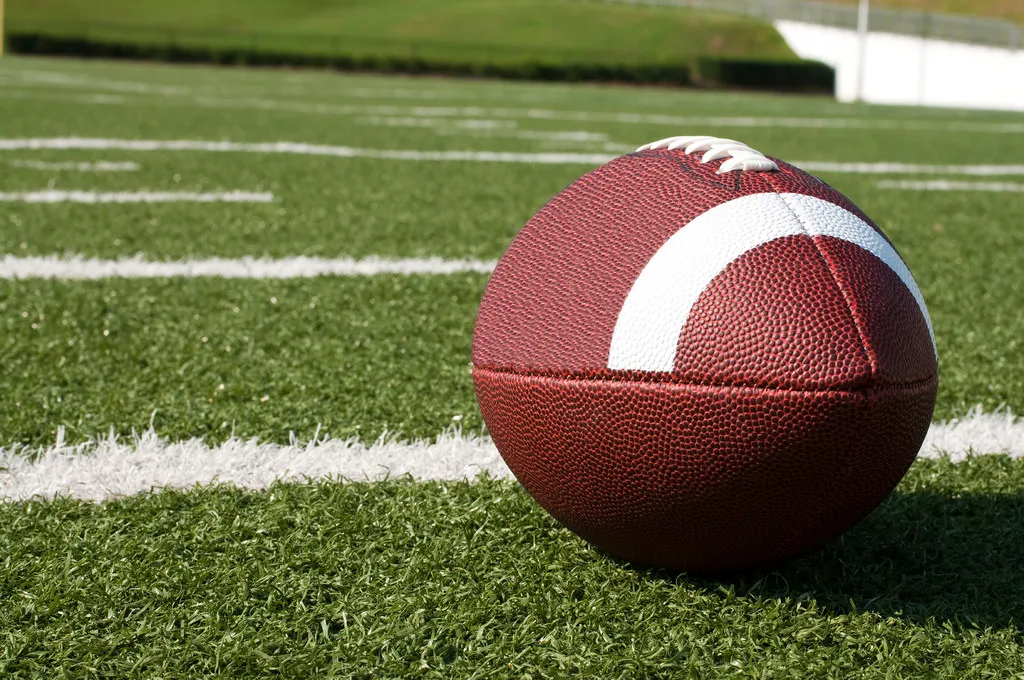 Gearing Up
Just like you wouldn't dare show up to the party without your beloved jersey, your backyard needs to "gear up" for gameday too. Make sure your yard is in full uniform by giving your lawn and other shrubberies a fresh cut. If the weather permits, plants some flowers – bonus points for incorporating team colors into your landscaping! If you need help giving your backyard a little TLC, give The Grounds Guys a call.
Don't forget to wipe down your outdoor surfaces like chairs, tables, and countertops, especially if you'll be serving food. Illuminate the backyard for night games with the help of some beautiful landscape lighting. Mr. Electric can help you achieve the look you want! For a finishing touch, consider hanging a team flag so guests are clear where your allegiance lies.
Securing the Screen
The viewing screen is the most important component of your football watch party. You have several options when it comes to watching the big game outdoors:
Indoor TV – An obvious option would be to move the big screen outdoors. However, take extreme caution when transporting your indoor TV to the backyard. Not only is it somewhat dangerous to do so, but it can be tough to see the screen in bright light. Consider setting the TV in a shaded area, like under a covered porch or a tailgate tent.
Outdoor TV – If you're willing to make the investment, a TV specifically made for outdoor viewing is a great option for gameday. Outdoor TVs are highly durable and designed to withstand the elements. Mount one to the patio wall for a more permanent setup.
Inflatable screen – Inflating a big screen for the game is arguably the most fun option. However, if the game is during the day, it'll be hard to see the screen. If you have a large enough shaded space, an inflatable screen will be great – if not, save this option for a night game under the stars!
Firing up the Grill
Football snacks and food are almost as important as the game itself. If you plan to grill some burgers and hot dogs, make sure your appliance is in working order well before game day. Give your grill a good clean and examine the equipment to be sure nothing is damaged. Be sure to check your fuel – you wouldn't want to make a propane/charcoal run in the middle of the game! For grill cleaning and maintenance tips, check out this Mr. Appliance blog.
Creating Comfort
Once the food is prepared and the viewing screen is set, it's time to maximize the comfort level of viewing the game outdoors. To accommodate your entire crew, chances are you'll need to add some extra seating. Think beyond the patio chairs – incorporate some unique solutions such as blankets and inflated pool floaties! When viewing night games outdoors, it's important to keep the bugs at bay – light some citronella candles and be sure to keep the bug spray handy.
Down, set, hike! You're ready to host the ultimate backyard viewing party. Looking for more tips and tricks for the home? Visit our Neighbourly Expert Tips page.