How to Make Your Room Cozy with Easy Adjustments
The wrong décor and layout can make your room feel cramped, lifeless, and uninspiring. Does this sound familiar? Below, learn how to make your bedroom cozy without breaking the bank. Soon it will be your favourite space.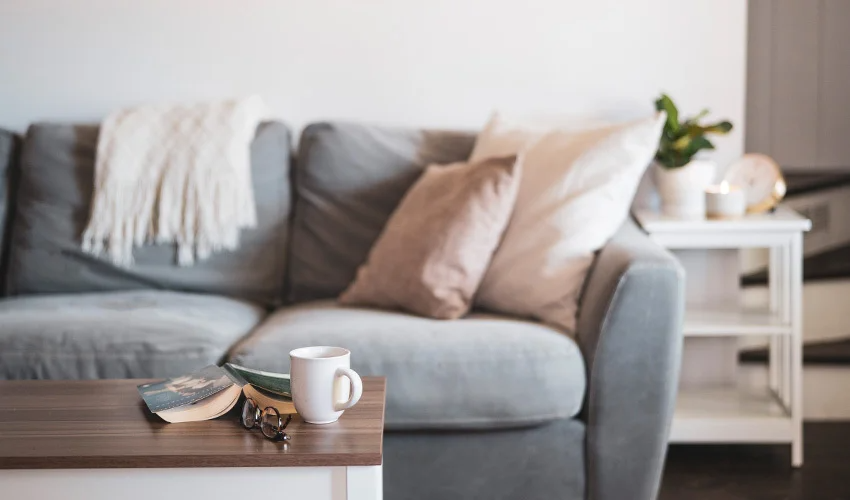 How to Make a Bedroom Cozy in 7 Ways
1. Choose Colour Wisely
What colour are your walls right now? The shades you select can affect your emotions. For instance, bright hues like orange and yellow might make you feel energized – or even anxious. The coziest bedroom colours are soft, neutral hues or saturated colours you love. Let Five Star Painting® help you choose cozy paint colours and transform your bedroom with a fresh coat.
2. All Eyes on Lighting
Diverse lighting is essential for coziness. When it's time to wake up, there's nothing better than bright sunlight. But when bedtime rolls around, you want soft lights. Installing dimmers is an excellent way to control brightness in your room. The team at Mr. Electric® offers step-by-step instructions for installing dimmers.
3. Include Interesting Textures
What does the word cozy bring to mind? Perhaps a fluffy blanket or satin sheets? Either way, different textures are important. Create a one-of-a-kind aesthetic and more places to relax by including knit blankets, wool rugs, fuzzy pillows, oil paintings, textured wallpaper and so on.
Textiles tend to trap odors and stains, so be sure to keep things fresh. We recommend asking Rainbow International® to eliminate odors and restore the texture of your carpets and upholstery.
4. Find Beauty in Nature
When deciding how to make a bedroom cozy, look to nature for inspiration. Plants and flowers add colour and pleasant smells while freshening the air. A bit of greenery changes the ambiance of a room in seconds. Best of all, you don't need a green thumb – fake plants are okay too!
5. Wood Decor Is Worth It
The look of wood is timeless and evokes a sense of warmth. Adding a few wooden features will make any room feel cozy. Exposed wood beams, wood furniture and a solid, old trunk are some elements to consider. Mix and match different types of wood grain and stain colours to create a welcoming environment that's all your own. Wood does require some specialized care, however, such as temperature control. This Aire Serv® guide to home temperatures should help.
6. Get Plenty of Sunlight
Take advantage of any windows in your bedroom to eliminate gloominess. Place seating in direct sunlight to improve your mental well-being. Do you still have single-pane windows? Upgrading to double-pane IGUs will keep your house temperate and reduce outside noise. Glass Doctor®, if available in your region, is the team we recommend most for reliable double-pane window installation.
7. Less Is More
Does everything in your bedroom bring you joy? Decluttering is the easiest – and cheapest – way to make it cozier. After you've cleaned up a little, you can use feng shui techniques to ensure every item has a place and purpose.
Need Help to Make a Bedroom Cozy?
Now that you know how to make your room cozy, go for it! The Neighbourly® family of home service experts can help you create a bedroom you never want to leave. Check out the many services our professionals offer, and let us help you achieve your house goals.