How to Calm Down More Easily During Stressful Times
If life feels like a lot lately, that's okay. There are plenty of people, in this very moment, wondering how to deal with stress at home. The tips below discuss how to calm down when it doesn't feel very possible. Try using these methods for yourself, and share them with the rest of your household too.
But first – remember that mental wellness is an ongoing process of learning about yourself. If you want or need professional help through that process, go for it. There are even online resources for remote services from licensed mental health professionals, so you don't need to leave home to find calm mind tips that work best for you. (Just search for "telemental health" or "online therapy" to look for a reliable option.)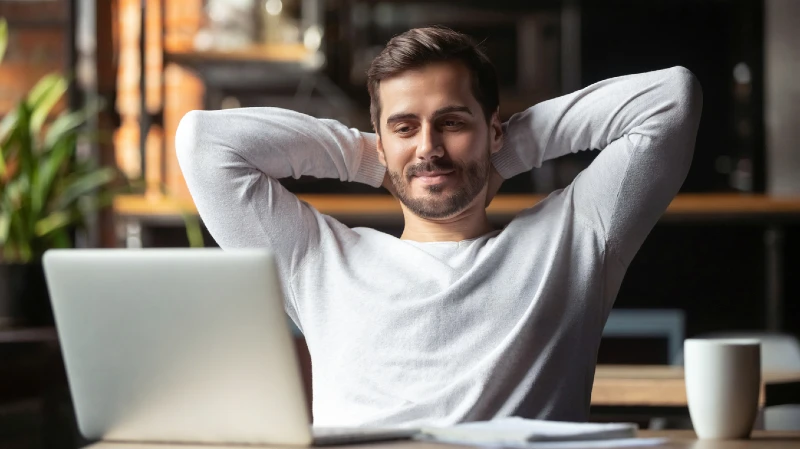 Methods for Dealing with Stress at Home
The answer to "how to deal with stress at home" will vary from person to person. But a good first step is recognizing, then minimizing, negative thoughts and self-criticism. This can be harder than it sounds, especially during intense circumstances, so just keep at it!
Next, try writing down questions or worries, then coming up with answers. You may prefer to practice this calm mind tip alone. But if your whole household could use a little boost, consider doing this with your family or roommates. Having a plan may help you realize how much you can control. This is a big part of learning how to calm down faster whenever you're overwhelmed.
For example:
What can I do to minimize stress at home?
Remember to cut yourself some slack during stressful, unusual circumstances. Try not to guilt yourself for feeling the way you do. Ways to reduce stress at home include preparing for what's to come, practicing mindfulness, eating healthy food, sleeping enough and openly communicating with friends and family.
Am I spending too much time on the couch?
Lounging around can only be relaxing for so long. Then boredom or anxiety arrives. To keep your mind busy and reduce the feeling of being cooped up, try some home exercise routines. Have a date night in your living room, or cook a nice dinner. Get the kids involved in a cleaning extravaganza, or find home improvement inspiration on our blog. Remember to find time to laugh.
How do I stay informed enough to feel in control – but not misinformed or overwhelmed?
Misinformation and contradictions are prevalent online. If you're researching a topic of major concern for yourself or your family, stick to reliable sources such as research journals, .gov websites and other content with a lot of clout. No, memes on social media don't count! Beyond that, try not to get all your news in one place. If you're going down a rabbit hole of research lately and it's stressing you out, make yourself take a break from information for a while.
What if something in my house breaks?
No matter what, essential businesses will do anything they can to stay open and serve customers in need. If your washing machine or toilet or electrical system develops a problem, help is probably closer than you think. For example, there may be several local Neighbourly home service experts who can help you out, safely and courteously.
You've Got This
Searching for information about how to calm down says a lot about you. It shows you're solutions-oriented and capable of taking steps to maintain wellness. Even if you still find yourself worriedly sitting around or pacing your kitchen sometimes, just acknowledge that and redirect.
From our Neighbourly® family to yours, here are some stress-fighting and boredom-fighting resources you might be interested in right now: