Home Improvement Loans: A Quick Guide
The beauty of home ownership is in the word "home" – having a place that is a reflection of yourself, your refuge. With that comes the ability to make updates as you please, because it's yours. However, big projects like remodeling your kitchen or replacing your roof come with no small price tag.tst
You might be considering a home improvement loan to help make your dreams within reach. Use this quick guide to explore your options.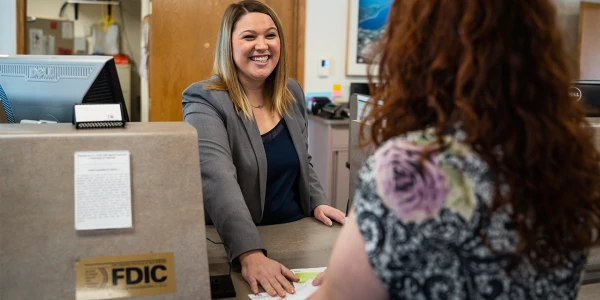 Types of Loans & Alternatives
There are several types of loans to consider, as well as loan alternatives if you don't qualify for a traditional loan. Below is a quick snapshot of each loan type:
Personal loans – A home improvement loan is a kind of unsecured personal loan. Your interest rate is based on your credit score and you can receive them fast and at any time. Your repayment period will generally be short.
Cash-out mortgage refinances – With this option, you'll refinance your mortgage to be higher than what you owe. Then, you use the difference to pay for your home improvements.
Home equity loans – These loans are based on the equity you have in your home and provide a fixed interest rate as well as fixed monthly payments. It's essentially like a second mortgage.
Home equity line of credit (HELOC) – Similar to a credit card, this option allows you to borrow a certain amount and pay off interest/pay down the principal monthly. Repayment periods are generally longer in this option.
Credit card – You likely know the drill with this method! Be mindful of your interest rate and monthly payment minimums. This option could even lower your credit score over time.
Eligibility and Risks
For most home improvement loans, you'll need a good credit score to qualify. Some lenders won't consider those with credit scores below 600. That's why home equity loans, HELOCs and credit cards, for example, are great alternatives.
Regardless of your borrowing method, there are potential risks involved – for both you and your lender. If your loan is tied to your home's equity or any other personal collateral, you could risk foreclosure if you default on your payments. Be sure to consult your lender for more details and consider using a planner or online calendar to stay organized with your payments.
Ready, Set, Renovate!
When you start your project, Neighbourly's got your back. Plus, our brands provide up-front pricing, which makes it easier to plan your expenses. Visit our home page to explore Neighbourly home service professionals in your area and schedule service.