Game Room Ideas for More Fun
You know what they say: "All work and no play makes Jack a dull boy." Achieving work-life balance is crucial to your physical and emotional well-being, and your home can help you get there.
Add a little more fun to your week! Create a game room you'll enjoy when the day is done with these design ideas.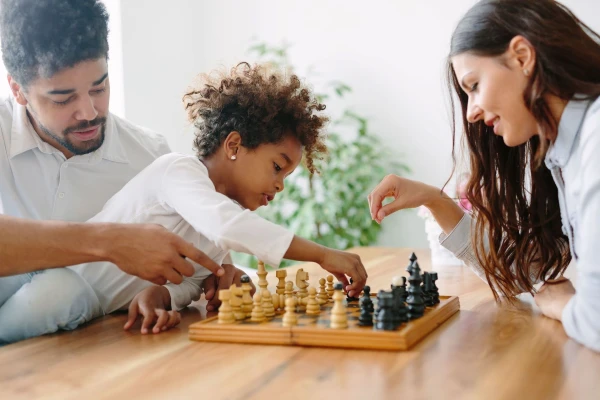 Prep the Space
Take inventory of your current space. Is there too much furniture, or not enough? How about storage space? Has anyone even touched that game console in the last six months?
It may be helpful to begin with "Keep, Toss, Donate" piles to clean up and clear out your game room. Then, you'll have room, physically and mentally, to think through what you want. Experiment with moving your couch in a different angle or mounting your TV on the wall. While you're at it, consider investing in a deep clean to start fresh.
Plan Your Theme
The game room is unique in that you can take major design risks. Have fun with it! Are you a Star Wars fanatic? Black, starry walls and some cool movie posters will do the trick. Make this room uniquely yours by getting everyone involved in the brainstorm. Here are some ideas to get you started:
Favorite video game/video game characters
Favorite sport/sports team
Old-timey arcade, movie theater or casino
Paint with Personality
Not ready to commit to a theme? Colour goes a long way. Try painting a bold accent wall that you might not add in your kitchen or living room. Choose bright, lively hues to add to the lighthearted nature of this room. You're allowed to "let loose" design-wise, and we think that's pretty liberating.
Pick Fun Seating
Colour isn't reserved for your walls. If you lack furniture, add a fun-coloured couch or chair. Consider adding seating options that are often reserved for fun, like gaming chairs and bean bags. Seating in your game room should be comfortable and cool.
Play with Options
A game room without games is just – sad. Think of each member and age group in your family. Is there something for everyone? Be inspired by this checklist of fun additions!
Pool table
Foosball table
Air hockey
Dart boards
Board games
Big-screen TV
Movie library
Gaming consoles
Karaoke machine
A home bar and bar stools
Popcorn machine, "candy stand" and mini fridge
Blackout curtains for large windows
Play on! Take a break and have some fun without ever leaving your home.
At Neighbourly, we're committed to helping you create a home you love. Explore our family of experts that can help with your game room or other home maintenance improvement needs.