DIY Outdoor Furniture for an Updated Yard Space
Open the windows and leave the door cracked – it's a beautiful day outside! Out with the cold and in with the warm, summer sunshine. Are you utilizing your "outdoor living room" like you could be?
If you're looking to update your yard space this summer, we've compiled some great DIY outdoor furniture ideas all in one place. Time to prep for those backyard barbecues and pool parties!
Set the Stage
Chances are, your spring cleaning efforts were focused on the inside of your home. Now is a perfect time to extend those efforts outdoors! Your new furniture will look best in a well-maintained and beautiful backyard space.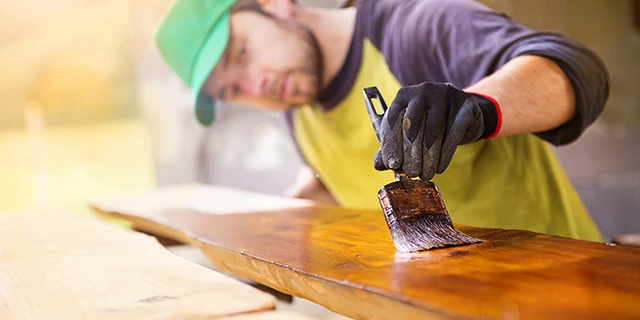 How's your deck holding up? Don't repair or expand it without reading expert tips from Mr. Handyman first. Learn how to stain it, add new seating and more.
Imagine yourself stretched on your new DIY chaise lounge (keep reading for instructions!) and looking out into the distance. What do you see? The Grounds Guys can ensure beautiful shrubs, trees, flowers and plants are in view!
Is your grill ready for that backyard barbecue? Check out these cleaning and maintenance tips from the experts at Mr. Appliance. Your appliance will thank you!
Do It Yourself
Ready, set, DIY! Check out some of our favourite do-it-yourself outdoor furniture ideas.
When you're finished DIY-ing, grab a cold ice tea and cool off indoors! Our friends at Aire Serv can ensure your HVAC system is ready for the summer heat.
Need a home service professional? We know a few! Get to know our family of home service brands at Neighborly.com/ca.